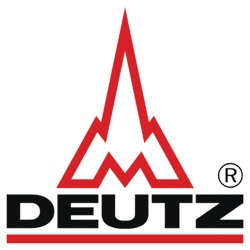 On 'Heritage Day', which will be taking place across Germany, visitors can gain an insight into the history of engine construction at DEUTZ.
DEUTZ AG in Cologne-Porz will be opening its museum and technology centre to visitors on 11
September 2011. The company's unique collection of historical engines shows the evolution of internal combustion engine design, which began with Nicolaus August Otto, the founder of DEUTZ. A particular highlight among the collection of 50 or so exhibits is engine no. 1, the first atmospheric gas-powered engine from 1867, which is still in working order today and will be demonstrated at the start of each tour. The exhibition as a whole occupies more than 600 square metres and provides a fascinating insight into the history of internal combustion engine construction.
The guided tours around DEUTZ AG's technology centre will take place on 11 September 2011,
starting at 10 a.m., 12 noon, 2 p.m. and 4 p.m. The meeting point for the tours is the security office at the entrance to the company's headquarters in Ottostrasse 1, 51149 Cologne-Porz (Eil).