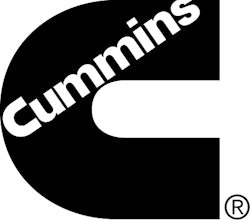 Cummins Inc. unveiled the complete product portfolio for the transit bus market at the American Public Transportation Association (APTA) Expo in New Orleans from October 3 to 5. Cummins showcased diesel, diesel-electric hybrid and natural gas engines designed to meet the 2013 U.S. Environmental Protection Agency (EPA) emissions regulations and new greenhouse gas (GHG) and fuel- efficiency standards.
The EPA 2013 emissions regulations call for all on-highway engines to be equipped with On-Board Diagnostics (OBD). OBD monitors emissions- related engine systems and components and alerts the operator of any malfunctions. OBD is designed to further enhance the engine and operating system by providing early detection of emissions-related faults.
In addition, new regulations for 2014 have recently been finalized by the EPA and the U.S. Department of Transportation (DOT), instituting equivalent carbon dioxide (CO2) and fuel-efficiency standards. By burning less fuel in the engine, CO2, which is the main GHG controlled under this regulation, is simultaneously reduced. Nitrous oxide (N2O) and methane (CH4) are the other regulated GHGs.
Cummins has announced that it will meet the OBD as well as the GHG and fuel-efficiency requirements by January 1, 2013. "The ability to meet the GHG reduction standards ahead of time alongside the OBD requirements for 2013 allows us to assure customers that we are committed to bring clean products to market even sooner," states Tom Hodek, General Manager - North America Bus Business. "This approach provides customers with a single product launch so transit bus properties will not be faced with further product changes for 2014."
Cummins will build upon the success of their EPA 2010 MidRange product platform with the same capable base-engine architecture for 2013. The 2013 ISL9 (with 280 hp [209 kW] and 330 hp [246 kW] ratings available for transit buses) will continue to deliver exceptional reliability and dependability driven by the proven technology of the XPI common-rail fuel system, VGT Turbocharger and fully integrated electronic controls. The addition of an air intake throttle for 2013 will also create a closed-loop system, improving the efficiency of the engine and aftertreatment system. This will result in the ability to better optimize the balance of performance, fuel economy and emissions control, which in turn will deliver the durability and reliability that Cummins customers have come to expect. The Cummins Aftertreatment System with Selective Catalytic Reduction (SCR) technology will remain as the technology solution for 2013 to deliver near-zero emissions and industry-leading fuel economy.
The 2013 Cummins Westport ISL G natural gas engine (with 250 hp [186 kW], 280 hp [209 kW] and 320 hp [239 kW] ratings available for transit buses) will remain as a key element in the Cummins product portfolio for the transit bus market. As the industry-leading MidRange alternative-fuel engine, the ISL G will continue to deliver reliable, clean power to meet transit bus customers' specific needs. Cummins will also continue to offer the ISB6.7 and ISL9 diesel-electric hybrid engines.
"Cummins continues to offer customers multiple engine options designed for their specific transit bus needs that will meet OBD and GHG emission regulations," emphasizes Hodek. "This will continue to position Cummins as a leader in the transit industry, delivering reliable products backed by a highly capable support network today and for years to come."