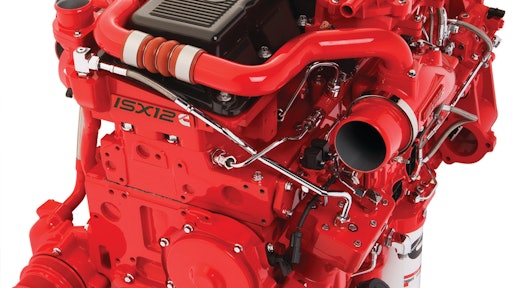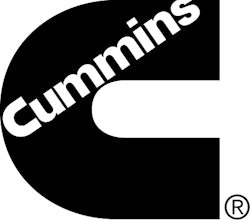 Cummins Inc. confirms its commitment to product and support leadership with the debut of the new ISX12 Heavy-Duty engine for the motorcoach market at the United Motorcoach Association Expo in Long Beach from February 8 to 12. The ISX12 leverages the strength and performance of its predecessor to deliver fuel economy improvements of up to 5%. Cummins also continues its investment in state-of-the-art customer support by expanding the Cummins Care initiative for its motorcoach customers. 
The Cummins ISX12 will deliver improved fuel economy, exceptional reliability and proven performance in a compact design. The strong pulling power and excellent throttle response make it ideally suited to the needs of motorcoach customers. Cummins also continues to be the only engine manufacturer to design and develop, manufacture and support every component from the air intake to the exhaust aftertreatment system. It is through this system integration that the ISX12 shares the same proven technology with the ISX15 engine. Common components include the proprietary XPI fuel system, a single VGT (TM) Turbocharger, electronic controls and an enhanced cooled Exhaust Gas Recirculation (EGR) system. In addition, the ISX12 utilizes the Cummins Aftertreatment System with Selective Catalytic Reduction (SCR) technology to deliver near-zero emissions. The ISX12 will feature ratings ranging from 385 hp to 425 hp (287 to 317 kW), and production will begin in March 2012.

In addition to the ISX12, Cummins is expanding its Cummins Care customer support initiative for motorcoach customers. This enhanced customer assistance program was launched to the on-highway truck market in March 2011 and now offers motorcoach customers the same access to 24/7/365 customer support. Cummins Care representatives are prepared to answer questions and assist customers with finding the nearest authorized service location, ensuring that the location can quickly meet the customers' specific service requirements. Motorcoach customers who use Cummins Care will now have access to the largest U.S. and Canadian service network in the industry with over 3,500 locations.

"With the release of the new ISX12 and the expanded support through Cummins Care, Cummins is reaffirming our commitment to product and customer support leadership for our motorcoach customers," states Tom Hodek, General Manager - North American Bus Business.

The Cummins Care operation is located at the Cummins Customer Support Center in Nashville, TN. Driven by Cummins' strong commitment to customer support, Cummins Care provides a trusted information source for questions regarding the latest on-highway engine and product technology. The Nashville-based team is also prepared to answer operational questions on topics such as fuel and oil specifications and maintenance intervals. Cummins Care utilizes the same 1-800-DIESELS (1-800-343-7357) number that customers know today. The enhanced support hours will serve motorcoach customers 24 hours a day, 7 days a week, 365 days a year.