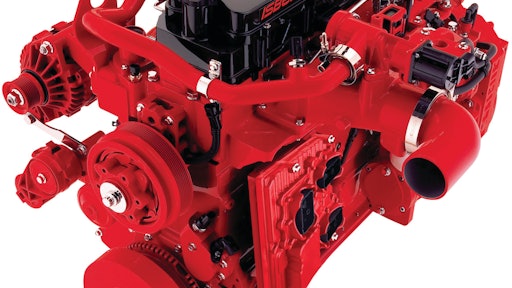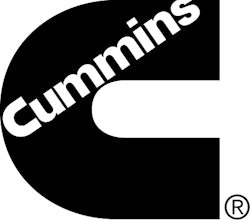 Cummins Inc. announces that it has received certification from the Environmental Protection Agency (EPA) and the California Air Resources Board (CARB) for two new school bus ratings. These new ratings for the ISB6.7 are certified at 0.20g Oxides of Nitrogen (NOx) per brake horsepower hour without the use of emissions credits. They include offerings of 220 hp (164 kW) with 520 lb-ft (705 N.m) of torque and 250 hp (186 kW) with 660 lb-ft of torque (895 N.m).
The ability to deliver these new ratings can be attributed to Cummins' total system integration, from the air intake to the exhaust aftertreatment system, with Selective Catalytic Reduction (SCR) technology, all of which are designed and developed in house. This system integration, coupled with the highly capable base engine, results in the ability to deliver near-zero emissions without compromising fuel economy, reliability or durability.
"This is a great example of Cummins' capability to deliver the cleanest diesel engines to the school bus market while continuing to validate that we are on the right path with SCR technology," states Tom Hodek, General Manager - North American Bus Business. Currently, Cummins is the only diesel engine manufacturer with school bus ratings that meet the 0.20g-NOx standard without the use of emissions credits. The certification of these new ratings has been achieved without any hardware or software changes to the ISB6.7 engine. "We confirmed, through two years of experience with the product, that these ratings are operating well below the 0.20g-NOx level and will continue to do so through the life of the engine," states Hodek.
The ISB6.7 continues to deliver the optimum balance of fuel economy, performance and emissions control across the entire operating range for the school bus market. As a leader in clean diesel technology, Cummins is committed to meeting the needs of its customers, which will now include the ability to meet all bid specifications that require an engine to be certified at 0.20g NOx without the use of emissions credits. "Engines using credits are compliant and overall produce a benefit to the environment, however, many municipalities require 0.20g-NOx ratings certified without credits. Now we will be able to deliver this along with industry-leading fuel economy and strong performance in our ISB6.7 engine," states Hodek. Cummins will begin production of these ratings for the ISB6.7 in February.
Cummins also has announced that its school bus engines will meet both the 2013 On-Board Diagnostics (OBD) requirements and the 2014 Greenhouse Gas (GHG) standards on January 1, 2013. Customers in the school bus market will in turn benefit from a single product launch in 2013 that will meet both OBD and GHG requirements.