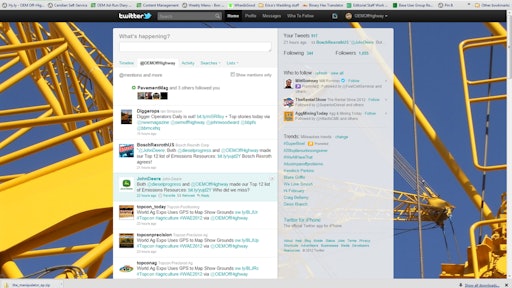 While perusing our Twitter feed and posting/retweeting important news for our followers (over 1,000!), I came across a post from John Deere (@JohnDeere) announcing that we (@OEMOffHighway) had made its list of Top 12 Emissions Resources!
To be recognized by an industry leader like John Deere is a great honor, and that tweet was quickly retweeted by Bosch Rexroth (@BoschRexrothUS) adding that they agreed with John Deere's choices.
Thanks so much to all of our readers and industry members that send us words of praise and encouragement to let us know when we're on the right track!
To read the full Top 12 Emissions Resources list, click here.