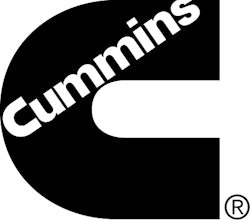 Cummins Inc. and Grupo Laeisz announce a joint-venture partnership to distribute and service Cummins engines, generators and parts in a region that includes Costa Rica, El Salvador and Honduras. The new joint venture, to be called Cummins Centroamérica, will be an 80/20 joint venture.
The agreement was signed in Honduras by Bernardo Hirsch, President of Grupo Laeisz, and representatives of Cummins.
Laeisz has been a Cummins distributor in Honduras for more than 40 years, with subsequent expansion into El Salvador and Costa Rica. The new joint venture will include both Cummins brands and products from Ingersoll Rand Air Solutions Group, which are considered complementary and non-competitive with Cummins lines. Laeisz will also continue to sell other brands that are non-competitive with Cummins or the joint venture under their existing business, though all facilities will bear the Cummins brand.
"I am delighted that we are expanding our long-term relationship with Grupo Laeisz, one of the leading and most respected equipment companies in Central America," says Pamela Carter, President of Cummins Distribution. "The joint venture announced today creates the foundation for both partners to significantly expand in the equipment market in Central America, where strong, steady growth is projected."
"The relationship we have maintained with Cummins over nearly 42 years allows me to affirm that we have allied with a partner that I have known and grown to appreciate throughout the years. Our customers have learned to trust the Cummins brand as they have our company," says Bernardo Hirsch, President of Grupo Laeisz.
"The goal is that our customers enjoy the benefits of our products and services, custom designed to the market's needs, and contributing to the development of the Central American region," says Hirsch.