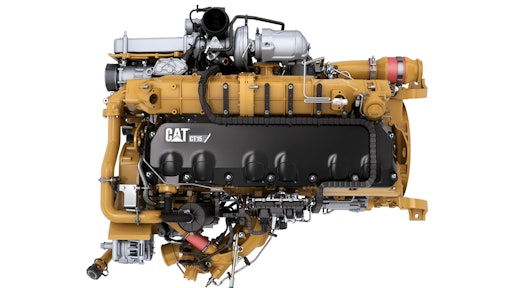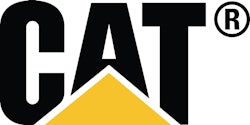 The new Cat CT15 Engine offers Cat CT660 Vocational Truck customers greater horsepower and torque for solid performance in demanding applications. The CT15 joins the CT11 and CT13 as the third engine option for the versatile Cat CT660. The 15-liter engine is available with as much as 550 horsepower and 1,850 lb-ft of torque, which will power the Class 8 truck through heavy-hauling jobs and demanding terrain.
"The CT15 Engine is the perfect power solution for heavy-duty applications and extreme environments," says George Taylor, Director of the Caterpillar Global On-Highway Truck Group. "Cat Vocational Truck customers can count on the CT15 for years of reliable, durable operation, which translates into a longer-lasting truck and higher resale value."
The CT15 core is a proven block and crankshaft with billions of miles of operation in demanding truck applications. The dual sequential turbochargers and precisely controlled high-pressure common-rail fuel system enable the CT15 to reach peak torque at 2,100 rpm. The strong pulling power at low engine speeds allows for shifting at lower speeds when accelerating and reduces the need for shifting when powering up steep grades. Interstage cooling between turbochargers increases air density to maintain power as speeds increase. The result is enhanced productivity and less wear and tear on the truck and driver.
The CT15 also offers an engine brake rated at more than 600 bhp—for industry leading performance. The engine brake helps drivers maintain optimum speeds down steep or long grades without frequent use of the service brakes. Proper use optimizes productivity and lowers maintenance costs.
Like the CT11 and CT13, the Cat CT15 Engine features advanced emissions control technology that helps keep truck weight down and simplifies maintenance. The EGR system reduces NOx in-cylinder without requiring diesel emission fluid. The design eliminates the emission fluid costs and associated maintenance time, and it effectively increases the payload capacity of the truck.
The CT15 is designed for reliable operation. The single electronic control module and fewer electrical connections enhance reliability and reduce diagnostic and maintenance time. The high-quality, foam-molded wiring harness secures wires and connections for increased reliability and durability. Internally, the premium cam and rolling element valve train reduce friction and operational loads for reliable operation, extended durability and peak engine efficiency. Cat vocational truck engines are backed by the unmatched support of the North America Cat dealer network with more than 400 service locations and 2,300 service bays across the U.S. and Canada.
Companies in this article