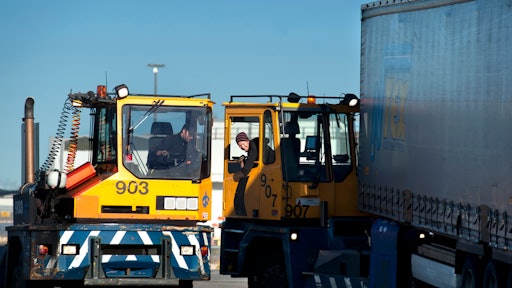 This spring at bauma Munich, Volvo Penta introduced a new start/stop function for its industrial engines. Scheduled to hit the market later this year on 5- and 7-liter Tier 4 Interim/Stage IIIB units, the feature shuts the engine down during extended idle periods and turns it back on when the operator presses the brake or accelerator or pulls a lever in the cab. It comes with a wide range of benefits, including reduced fuel consumption, noise and emissions.
Start/stop features are increasingly found in on-highway vehicles, but rarely in industrial engines. That all changed with Volvo Penta's recent unveiling. But surprisingly, the existing automotive technology wasn't automatically a perfect match for use in demanding industrial off-highway applications. In fact, a number of challenges arose in the development of the feature that needed to be resolved.
"Being a top manufacturer of industrial diesel engines and a member of Volvo Group — whose core values include environmental care — we felt that a feature like start/stop had such significant environmental benefits that it was too good to miss out on, even if there were challenges involved in its development," says Volvo Penta Industrial Product Planning Manager David Hanngren.
Starting (and stopping) from scratch
Right from the start, developers and engineers quickly discovered that building the start/stop feature would require a delicate balancing act. If the engine started and stopped too frequently or when it wasn't ready, there was a significant risk that certain components and parts, including the engine's main bearings and the battery, would wear out much more quickly — leading to expensive maintenance and repairs whose costs would cancel out any fuel savings.
"There were certain conditions we had to account for when the start/stop function could be activated — and when it couldn't be," Hanngren says. "We had to build in intelligent functions to ensure that the number of starts and stops is not too high because at certain levels, it's impossible to mitigate the wear on the engine and other parts.
"Additionally, industrial applications vary widely, and the way an industrial machine behaves differs from the way a passenger car behaves," he continues. "It's very important to tune the system to the application, so we built the feature in such a way that OEMs have the flexibility to adapt it for each specific application."
Stay safe
Because one of Volvo's core values is safety, the feature couldn't shut the engine down in the middle of potentially dangerous jobs, such as heavy lifting, or, conversely, turn it on again during machine maintenance. That meant the function needed to walk a fine line between being unobtrusive enough to not bother the operator and noticeable enough for the operator to be certain the engine is off before trying to service the machine.
"The engine should shut off when it's supposed to shut off — not when the operator is trying to do something vital," Hanngren says. "If the feature works at cross purposes with what the operator is doing, he'll just deactivate it. And if the feature isn't in use, it's not providing any of the benefits it was designed to provide. 
A functional feature
In the end, after a year and a half of field testing in a variety of applications, Volvo Penta has found a system that addresses each of these challenges. But the feature that goes to market later this year has been kept purposefully simple. "We wanted to start off slowly and see how the market accepts it," Hanngren explains.
It's also simple enough for the owner to get a good return on investment — a system that's too expensive will cancel out any fuel savings it might yield. The feature can save between 5 and 15% in fuel costs, depending on how much idling an operator does in an application. (The more idling, the greater the fuel savings.)
The benefits extend further than that. Because Volvo Penta has thoroughly tested the system, the engine falls under full warranty, even with the system installed. On-site noise is reduced, as are emissions: when the engine is turned off, no emissions are produced. But a reduction in idling also lowers emissions by helping keep the after-treatment system warm while the engine is turned off so that it can burn exhaust fumes more efficiently. 
"When we began to design the feature, we talked about functionality," Hanngren says. "And with the start/stop feature, we believe that we've come up with a simple but inventive idea that customers are really going to care about.
"This feature is really just another example of Volvo innovation," he continues. "It illustrates how Volvo goes the extra mile to understand its customers' businesses and create value for them through new functions and features."