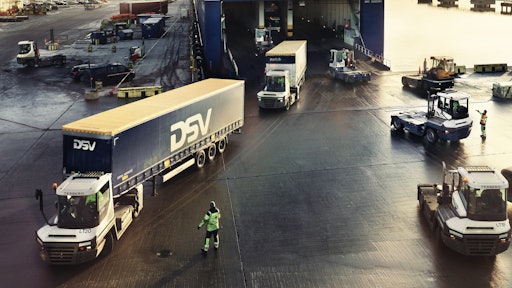 Volvo Penta has released the second generation of its fuel-saving start/stop function for industrial engines. First introduced in 2013, the feature is now available for Stage IV/Tier 4 Final D5, D8 and D11 engines, as well as Stage III/Tier 3 D11 engines.
The Volvo Penta start/stop feature works by shutting down the engine during extended idle periods and turning it back on when the equipment needs to resume its operation again. These features are increasingly common in automobiles, and Volvo Penta was one of the first companies to integrate the function into industrial off-road engines.
The system provides owners with a good return on investment — saving between 5 and 15% in fuel costs – dependent upon how much idling there is in a given application.
Emissions are also reduced, while a reduction in idling keeps the engine-aftertreatment system at a better working temperature. This leads to a more efficient conversion in the SCR-catalyst and lower NOx emissions. With the engine turned off when it's not needed, excess noise is also reduced.
New benefits
The latest generation of start/stop has been updated with new features for added customer benefits. The hardware has been integrated into the engine ECU for greater reliability; a stronger, more robust starter motor is now incorporated which ensures durability; and a battery voltage monitor allows the system to check the battery status and ensure that there is always enough capacity for a re-start.
As with all Volvo Penta off-road industrial engines, those fitted with a start/stop system are covered by the company's full two-year, 3,000-hour international or North American warranty.
"Start/stop is one of our latest innovations for the off-road market," says David Hanngren, Product Planning Manager at Volvo Penta. "We developed this feature in close cooperation with our OEM customers. With our approach, they benefit from using start/stop as an integrated part of our offer, providing a proven solution that is fully protected by our warranty coverage. It is a winning combination."