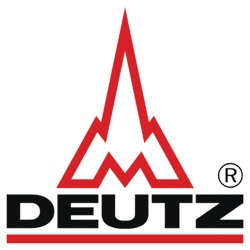 Bobcat, a subsidiary of South Korean Doosan Group, has entered into a new partnership with DEUTZ AG in the construction machinery and agricultural equipment segment. The manufacturer of specialist vehicles will rely on the TCD 3.6 L4 engine made by DEUTZ for operating its vehicles.
Bobcat, a company manufacturing compact loaders, excavators, all-wheel multi-purpose vehicles and appurtenant attachments is based in North Dakota, USA. In 2007, the business founded in 1947 was acquired by Doosan, the South Korean conglomerate that is one of Korea's 30 largest companies. Bobcat operates production facilities and representations in Europe, including in France, Belgium and the Czech Republic.
Starting in September, Bobcat will equip its TL360, TL470, T40140 and T40180 Series specialty vehicles with TCD 3.6 model series DEUTZ engines developed for use in agricultural equipment as well as in construction machinery. As a result of its very compact engine design as well as a customer-oriented, modular system of optional attachments, the water-cooled four-cylinder series engine with peak capacity ranging from 55.4 to 90 kW at 2,300 rpm-1 rated speed will reduce installation costs for customers. The TCD 3.6 Series engines are equipped with a modular exhaust gas aftertreatment system (DOC) that can be attached to the engine as an option, thereby optimally simplifying device integration. The TCD 3.6 comes with a charge air cooler and needs only an oxidation catalyst to meet the requirements of EU IIIB and US EPA Tier 4 Interim emission categories.
"We are delighted that Bobcat relies on DEUTZ for the propulsion of its special vehicles. The cooperation with Bobcat once again underscores the versatility and robustness of our engines, which are deployed in a great variety of different application fields," says Michael Wellenzohn, Director Sales & Marketing at DEUTZ.
Companies in this article