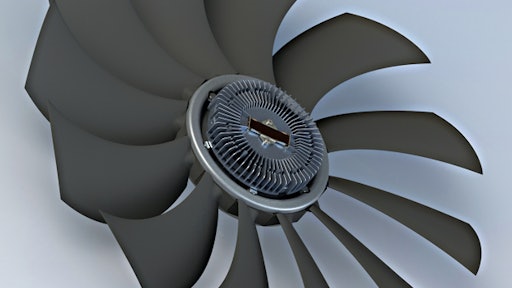 Multi-Wing International A/S in Denmark and the Thermal Systems division of MAHLE's Industry business unit in Stuttgart, Germany announced that the two companies will offer a fan-clutch product combination through Multi-Wing. The move creates easy access to a versatile solution for a range of engine-cooling applications. Going forward Multi-Wing and MAHLE Industry will also offer clutch fan systems custom designed for customers' individual needs.
Customers in all segments of the industrial sector have sought a single source for fans and clutches as a means of reducing interfaces and processes, while optimizing thermal management efficiency. MAHLE's Thermal Systems division has a rich tradition and extensive experience in controlled clutch and fan development and production, and Multi-Wing has generations of experience engineering fans specifically for industrial applications. Together, Multi-Wing and MAHLE are now integrating their targeted expertise and comprehensive product offerings to satisfy the growing market demand.
Multi-Wing and MAHLE will initially offer more than a dozen optimally integrated solutions built from controlled Visco clutches and suction fans. These off-the-shelf products will require no additional development and only minimal testing. In the very near future, electrically controlled clutches with suction fans will supplement the entire product portfolio. Future plans include systems tailored to customers' exact specifications, featuring combined Multi-Wing fan packages and MAHLE Industry Visco clutch.
The Multi-Wing/MAHLE fan-and-clutch systems offer multiple benefits. First, two established market leaders designed them, ensuring the critical clutch-to-fan interface and resulting in rugged, reliable fan-clutch systems. Second, the one-stop solution eliminates the customers' burden of matching the systems themselves while ensuring comprehensive service and support.
Both Multi-Wing and MAHLE will actively promote the new products; Multi-Wing will be in charge of sales, while MAHLE will be responsible for coordinating customer-specific development.
For more information and to see Multi-Wing's new fan-clutch solutions - including the new MxFlo fan - visit Multi-Wing at the 2014 CONEXPO-CON/AGG in Booth 84308, located in South Hall 4.