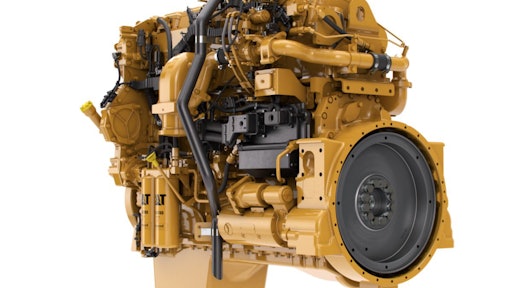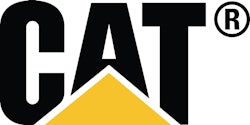 With decades of innovation and expertise working on the customer's behalf, Caterpillar is offering a new generation of U.S. Tier 4 Final, E.U. Stage IIIB and Stage IV engines from 4.1 kW (5.5 bhp) to more than 895 kW (1,200 bhp), that meet high expectations for reliability, performance, fuel and fluid efficiency and component life, with significantly reduced emissions. Caterpillar's is the largest industrial engine power range of any manufacturer in the industry with the latest technological advancements built on a legacy of quality. Cat industrial engines are utilized by a wide range of OEMs in construction, mining, and general industrial sectors. No matter what emissions technology a jobsite requires, Caterpillar has an engine to meet your needs and your equipment's configuration.
TECHNOLOGIES
Caterpillar has selected from a portfolio of engine and aftertreatment technologies to meet the latest emissions standards, while providing optimum value in each power range. The technology offering includes a diesel oxidation catalyst (DOC), diesel particular filter (DPF) and selective catalytic reduction (SCR) Additionally, a "No DPF" aftertreatment package is available on select platforms.    
Engine Electronics - More features and connection commonality mean a better user experience and greater reliability.

Clean Emissions Module - The 

aftertreatment

reduces emissions while protecting interior components and simplifying maintenance for Cat industrial engines.

Air Management - Turbocharging solutions based on engine size and application increase productivity and fuel efficiency, extend engine life and reduce operating costs.
Fuel Systems - Fuel injection designed for carefully timed microbursts creates one of the cleanest, most efficient fuel burns available.
NOx Reduction System – Routing captured and cooled exhaust gas back to the combustion chamber reduces combustion temperatures and NOx emissions.
EXPERTISE
With millions of working hours on thousands of units since the U.S. EPA Tier 4 Interim, EU Stage IIIB product introductions, Caterpillar builds on its expertise and proven experience of its Tier 4 Final technology. The entire line of Cat U.S. Tier 4 Final, E.U. Stage IIIB and Stage IV engines is precisely engineered, rigorously tested and validated, and built for reliability and durability.
ENGINE LINEUP at CONEXPO-CON/AGG 2014
This year Cat industrial engines will exhibit in the large North Hall, booth 10915. The U.S. Tier 4 Final, E.U. Stage IIIB and Stage IV models featured include the C2.2 engine and a C4.4 ACERT power unit as well as cutaways of the C15 ACERT and Cat Clean Emissions Module (CEM).
C2.2 industrial engine – With turbocharged and naturally-aspirated configurations, this 2.2 liter, 4 cylinder engine is rated at 31.4 to 45.5 bkW (33.8 to 61 bhp) and provides excellent power density in a compact package.
C4.4 ACERT power unit – With turbo after-cooled and series turbo configurations, this 4.4 liter, 4 cylinder engine is rated at 74.5 to 129.4 bkW (100 to 173.5 bhp) and provides a complete package providing a simple solution to meeting Tier 4 Final, Stage IV emissions.
C15 ACERT industrial engine cutaway – The US EPA Tier 4 Final, EU Stage IV Cat C15 ACERT engine is a turbocharged aftercooled engine which provides superb performance while delivering excellent fuel and total fluid efficiency for Cat machine and other commercial applications. 
Cat Clean Emissions Module (CEM) – The Cat Clean Emissions Module is a rugged, modular aftertreatment platform that houses the Cat Regeneration System, a Diesel Oxidation Catalyst, Diesel Particulate Filter and the new Selective Catalytic Reduction System.
NEW PRODUCT
Caterpillar announces that C27 ACERT and C32 ACERT industrial engines will be available for order beginning in late 2014. Engines will use NOx Reduction System and dual DOCs with ratings from 597 kW (800 bhp) to 895 kW (1,200 bhp).
VALUE
"Caterpillar equips every U.S. Tier 4 Final, E.U. Stage IIIB and Stage IV engine with a combination of electronic, fuel, air and aftertreatment components based on engine size, the type of application, and the geographic location in which it will work," says Mike Reinhart, Caterpillar Industrial Regional Marketing Manager. "Applying technologies systematically and strategically optimizes each engine to meet customers' high expectations for productivity, fluid efficiency, reliability and service life."
Serviced by the most extensive dealer network in the world, Cat industrial engines are offered with a comprehensive warranty, financing, and extended service plans which provide customers with the best choice for their most demanding applications.