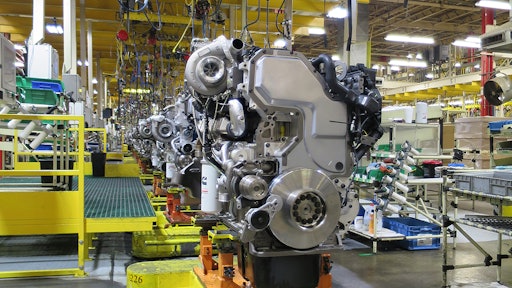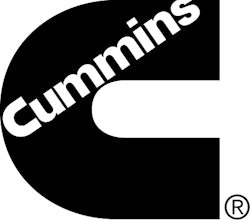 Cummins Inc. announces the start of production of the QSX15 for John Deere 9R/9RT Series Tractors at its Jamestown Engine Plant (JEP) in Jamestown, NY. The QSX15 meeting U.S. Environmental Protection Agency (EPA) Tier 4 Final and European Union (EU) Stage IV emissions standards is the first 15 liter engine supplied to John Deere for four-wheel-drive tractors.
The QSX15 is a powerful addition to the 9R/9RT Series Tractors. Large-scale farmers who need to cover a lot of acres under tough conditions require a high-horsepower tractor that works as hard as they do. The new 9R/9RT Series Tractors will meet that need, with the QSX15 featuring more horsepower and industry-leading hydraulic capacity in durable, articulated four-wheel-drive and two-track tractor platforms. The QSX15 engine delivers the reliable horsepower and torque required for increased machine performance. These machines are ideal for row-crop applications and large-acre small-grain operations with tough field conditions and hillside terrain, as well as the high-performance demands of the scraper market.
"The addition of the Cummins 15 liter to the Deere 9.0 liter and 13.5 liter engine lineup," says Jerry Griffith, Division Marketing Manager - John Deere Waterloo Works, "brings an ideal range of displacement options to the 9R/9RT family, with rated power reaching a new height of 620 horsepower, the largest tractor we've ever built."
The QSX15 is manufactured at the Cummins JEP, the heart of heavy-duty engine manufacturing for Cummins. Typically, more than 400 engines are built per day at the JEP, and the plant produced its 1.5 millionth heavy-duty engine in the summer of 2013. Cummins acquired the more than 1 million-square-foot facility in 1974, using it initially to manufacture engine components.
The plant produced its first engine in 1979. Today, the JEP builds both on-highway engines, including the ISX15, ISX12 and ISM, and off-highway engines, including the QSX15, QSX11.9 and QSM11 diesel engines.
Cummins and John Deere have a history dating back over 40 years. In the late 1960s, Cummins supplied a 14 liter, 225 to 280 hp engine to one of the earliest four-wheel-drive tractors produced by John Deere. Today, alongside the QSX15 for the 9R/9RT Series Tractors, Cummins also supplies the QSB4.5 for the John Deere branded MacDon W150 and W110 Windrower and the QSK19 for the John Deere 7980 Self-Propelled Forage Harvester.
"The Jamestown Engine Plant plays an important role in our company's ability to produce a broad range of engines for different customers around the world serving a wide variety of markets," says Hugh Foden, Executive Director - Off-Highway Business. "The 15 liter built at the JEP is widely used in mining, agriculture and construction markets, covering applications ranging from excavators to tractors to rock drills. This demonstrates the strength of the product, and demonstrates the power, reliability and durability of Cummins heavy-duty engines."
Companies in this article