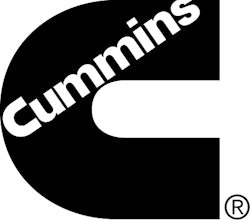 Cummins Inc. has reported results for the first quarter of 2015.
First quarter revenue of $4.7 billion increased 7% from the same quarter in 2014. The increase year-over-year was driven by stronger demand in on-highway markets and distributor acquisitions in North America. Currency negatively impacted revenues by 3% compared to last year, primarily due to a stronger U.S. dollar.
Revenues in North America increased 17% while international sales declined by 6%. Within international markets, lower revenues in Europe and Brazil more than offset growth in China.
Earnings before interest and taxes (EBIT) increased to $562 million for the first quarter or 11.9% of sales, up from $528 million or 12.0% of sales a year ago. 
Net income attributable to Cummins grew 14% in the first quarter to $387 million ($2.14 per diluted share), compared to $338 million ($1.83 per diluted share) in the first quarter of 2014. The tax rate in the first quarter of 2015, including discrete items, was 26.3%.
"Record profitability in our Components Segment, execution of our distributor acquisition strategy, the successful launch of new products in China and improved results in our Power Generation Business all contributed to earnings growth in the first quarter. Strong performance in these areas more than offset the impact of weak demand in a number of international markets," says Cummins Chairman and CEO Tom Linebarger. "We expect profitability for the remainder of the year to increase from first quarter levels as revenues improve and we capture more benefits from cost reduction activities. During the quarter, we returned $277 million to shareholders in the form of dividends and share repurchase, consistent with our plans to return 50 percent of full year operating cash flow."
Based on the current forecast, Cummins expects full year 2015 revenues to grow between 2 and 4%, and EBIT to be in the range of 13.5 to 14.0% of sales. 
Other recent highlights:
For the eighth consecutive year, Cummins was named one of the world's most ethical companies by The Ethisphere Institute
Forbes magazine named Cummins 21st in its Top 25 Employers in America list
Cummins was selected by Halliburton as the engine supplier for the first EPA Tier 4 Final-compliant fracking spread in North America
The company repurchased one million shares in the first quarter
First quarter 2015 detail (all comparisons to same period in 2014)
Engine Segment
Sales - $2.6 billion, up 1%
Segment EBIT - $253 million, or 9.7% of sales, compared to $269 million or 10.5% of sales
Increased demand in on-highway markets in North America and power generation offset weaker demand in construction, marine and mining markets
Distribution Segment
Sales - $1.5 billion, up 55% overall and down 2% excluding acquisitions
Segment EBIT - $88 million, or 6.0% of sales, compared to $76 million or 8.0% of sales
Higher revenues were primarily driven by acquisitions and stronger demand in Asia Pacific, partially offset by the negative impact of currency movements
Segment EBIT included $8m of amortization of intangibles related to prior year acquisitions
Components Segment
Sales - $1.3 billion, up 6%
Segment EBIT - $195 million, or 15.0% of sales, compared to $167 million or 13.6% of sales
Stronger demand in on-highway markets in North America and China
Power Generation Segment
Sales - $680 million, up 6%
Segment EBIT - $49 million, or 7.2% of sales, compared to $25 million or 3.9% of sales
Higher revenues in Asia, Africa and the Middle East more than offset weaker demand in Eastern Europe