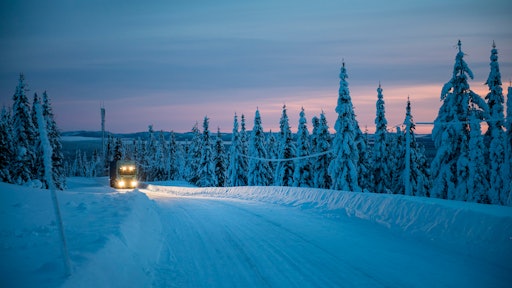 "Increasing demand for transport services must be handled while emissions and the climate impact cannot continue to increase. Transport and mobility have to be part of the solution. Scania is well-prepared to assume this challenge," says Scania's President and CEO Henrik Henriksson in the company's integrated Annual and Sustainability Report 2015, available on Scania's website.
The Scania Report 2015 highlights the driving forces impacting the transport sector, describes Scania's business model and value creation for the stakeholders.
In parallel with describing how Scania works according to ambitious standards in the sustainability field, the report highlights Scania's view of what is required to transform today's transport system into the sustainable transport system of tomorrow. Energy efficiency, alternative fuels and electrification will play key roles and Scania can even today offer innovative technological solutions in these areas. However, to achieve a sustainable transport system it is necessary to look at the entire logistics system where there is huge potential to improve efficiency.
To activate communication in the entire transport system through connectivity requires smart infrastructure combined with a broad use of information and communication technology. A new way of thinking about transport services, innovation and collaboration is also essential.
"Through partnership with our customers and other players, within and outside the industry, we are developing a real understanding of what is needed to change transport systems and increase efficiency in the entire value chain," says Henriksson.
Scania works with sustainability in an integrated way. The responsibility for environmental, social, ethical and financial issues lies with the company's line organization and in the core processes. To better reflect this, Scania is taking another step towards integration and publishes an Annual and Sustainability Report containing financial, social and environmental information in the same report.