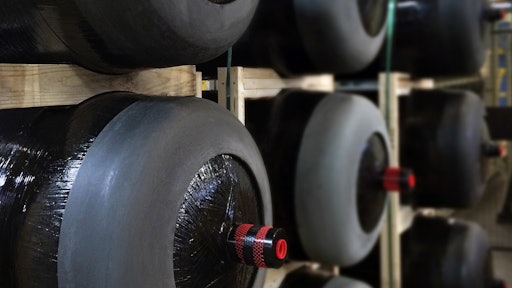 The joint venture, Agility Hexagon, continues to develop unique technologies to keep customers at the forefront of innovation. The largest commercial fleet in the United States has announced its plan to deploy new heavy-duty trucks using Agility's Behind-the-Cab CNG system with improved aerodynamics and additional freight space, and an enhanced 27-in. Hexagon Composites tank enabling a 700 mile capacity.
"NOx emissions from heavy-duty diesel trucks pose one of the greatest threat to our climate," says Chet Dawes, Vice President CNG Automotive Products, Hexagon Composites. "Compressed natural gas (CNG) is one of the cleanest burning fuels available and is key to long-term fleet strategies around the world."
"Our vision is to transform the transportation industry with the cleanest natural gas systems in the market," says Kathleen Ligocki, CEO, Agility Fuel Systems. "Collaboration between our companies consistently delivers engineering excellence to our products."
The systems are due for delivery in the third quarter of 2016.
Companies in this article