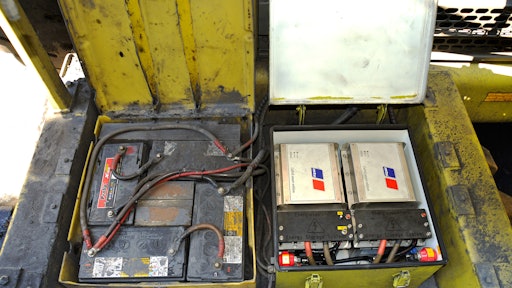 Rolls-Royce is presenting its MTU engines for construction site vehicles, industrial and mining applications at bauma 2016, the world's leading trade fair for construction machinery, from April 11-17, 2016 on stand 314 in Hall A4. MTU engines for the EU Stage V off-highway emissions regulations, expected to come into force as of 2019, will be presented to the construction industry for the first time. MTU's Emission Flex Package, which is designed to enable engines operating in the countries with very different emissions requirements and fuel with a high sulphur content will also be debuted. MTU will also provide information on its new CaPoS starter system, which is being made available for the mining sector and has already been installed in mining trucks in South Africa. In addition, mobile and stationary diesel gensets from MTU Onsite Energy for the generation of electric power on construction sites will also be on display. The MTU and MTU Onsite Energy brands are part of Rolls-Royce Power Systems.
EU Stage V engines from MTU
MTU's Series 1000 to 1500 engines are currently being further developed jointly by MTU and Daimler, based on Daimler commercial vehicle engines, to meet EU Stage V regulations. They are expected to be available in the 100-480 kW power range in time for the planned introduction of the EU Stage V emission standards in 2019. The MTU engines meet the new emission limits, which will also apply to soot particles, using advanced internal engine technology, an SCR system and an additional diesel particulate filter. Two 6-cylinder Series 1000 and 1500 engines will also be on display, in addition to the associated exhaust aftertreatment system.
Bernd Krüper, Head of Construction & Agriculture Business at MTU, says, "Construction companies will benefit immediately from the advanced technological developments for EU Stage V. What we expect to see from the development work are higher torque at low rpm, a further reduction in fuel consumption and an extended power range compared with predecessor engines. With this development, we are building on previous Series 1000 to 1500 diesel engines designed to meet EU Stage IV and EPA Tier 4 final, which are well-established in the market."
Emission Flex Package from MTU provides vehicle operation worldwide
MTU will be presenting for the first time at bauma its Emission Flex Package, which enables customers to operate engines in countries where very different emission requirements apply and fuels are used that have a high sulphur content. Using software designed specifically for the purpose, the engine's exhaust gas aftertreatment system and SCR system can be deactivated. Since no hardware changes are required, eliminating the need for time-consuming modifications, the vehicles are easier to sell in numerous countries. This solution means that new vehicle designs will not require any additional changes to the installation space needed to accommodate the engine. Krüper explains, "Before the implementation and sale of this solution to our customers (OEMs), we conclude a contract, the terms of which ensure that the engines comply with the emission regulations in the respective countries."
In the initial phase, the Emission Flex Package will be offered as a retrofit solution for Series 900, 460 and 500 engines based on Mercedes-Benz classic engine series, designed to meet EU Stage IIIB and Tier 4 Interim. For new engines, the Emission Flex Package is planned for EU Stage IV and Tier 4. This means that MTU provides engines for all areas of application within the construction industry that need to meet very different emission requirements.
Engines for the power range above 500 kW
MTU will have a 10-cylinder Series 1600 engine and a 12-cylinder Series 2000 engine on display for the power range beyond 500 kW. MTU's Series 1600 engines are available for the 567-736 kW power range. In addition to complying with the US EPA Tier 4 emission regulations, they are also designed to meet the future EU Stage V regulations using internal engine technology. No exhaust aftertreatment is required. The MTU Series 2000 engines for installation in construction equipment cover a power range extending from 560-1,000 kW and are compliant with EPA Tier 4 emissions regulations. They also meet the U.S. standards using internal engine technology. In addition, MTU offers 8-, 12-, 16- and 20-cylinder Series 4000 models with power outputs extending to 3,000 kW. They meet the US EPA Tier 4 emission regulations with no exhaust gas aftertreatment.
MTU CaPoS starter system installed in first mining trucks
At the beginning of 2016, MTU's Capacitor Power System, known as CaPoS, was installed for the first time in three mining trucks operating in a mine in South Africa. Krüper says, "By installing CaPoS, we have been able to operate a truck equipped with Series 4000 engines using just four batteries instead of the usual eight, supplemented by two CaPoS modules. The customer is very pleased and can now reduce operating costs significantly with our product."
CaPoS is a maintenance-free starter system based on supercapacitors, which replaces the vehicles starter batteries. With CaPoS, the service life of the batteries is extended five-fold. The system has an integrated battery charger, is compact, less expensive and has a higher degree of protection against dirt, grease and other contaminants. It was developed specifically for the requirements of the C&I and Mining sectors.