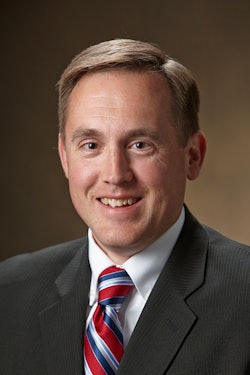 Kohler Co. announces that Brian Melka has been named Group President – Power. He reports to David Kohler, President & CEO. Prior to this appointment, Melka served as President – Engines since February 2019.
As Group President, Melka provides full-scope strategic and operational leadership and is responsible for accelerating growth and profitability of the global Power Group businesses: Power Systems, Kohler Engines, Clarke Energy and Kohler Uninterruptible Power.
Melka joined Kohler Co. in 2013 as Vice President – Kohler Engines Americas, where he delivered consistent results and the best run of profitable growth in the history of the Engines business. In his most recent role as President – Engines, Melka oversaw leadership of the global engines business which includes Engines Americas, Engines China and Engines EMEA, and executed strategic plans for both the gasoline and diesel markets. He brings a passion for winning and building high performing teams.
Prior to Kohler, he held senior leadership roles with Rexnord, Inc. and Textron, Inc. including, Vice President – Global Mining and Product Management, Director of Product Management and Service, and Six Sigma Master Black Belt.
A graduate of the University of Wisconsin-Madison, Melka holds a bachelor's degree in finance, earned an MBA from the University of Wisconsin-Whitewater and holds an International Business Certification from Thunderbird School of Global Management. He is also a certified Six Sigma Master Black Belt and Change Management coach.