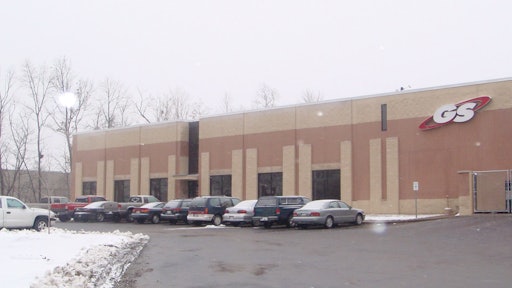 Tiiger Inc., Cedarburg, WI, began over 20 years ago as Thiermann Industries. Co-founders Bill Thiermann, a former lineman, and Al Copp, an electrical engineer for Wisconsin Electric Power Co., refined and improved products similar to the machines Bill had designed with his earlier company called Thiermann Utility Equipment.
"In 1986, Al combined his financial resources and knowledge of the utility industry with Bill's design-engineering and line work experience to produce this equipment and take it to market," explains Andrew Copp, vice president of Tiiger.
As informed users of utility equipment, Al and Bill felt they had a better solution than what was currently being offered to linemen, and they set out to manufacture better quality machines for their fellow workers.
By the mid 1990s, Al and Bill were ready to develop the next generation of mini-derrick. With a clean sheet of paper, they responded to customer feedback and suggestions based on Bill's original mini-derrick design from the late 1970s. They combined these inputs with hydraulics and new technology to catapult the mini-derrick concept into the new century.
"The market size is small for the mini-derrick, and the equipment utilization time is pretty low. Many machines will sit in a yard for months until there's an absolute need for them," says Dennis Wagen, president, Tiiger.
Wagen recently purchased the company in order "to improve how Thiermann Industries manufactured and marketed its products, both on the operations and manufacturing side, as well as implementing sales networks and working with sales representatives," says Andrew.
Tiiger's competitors have the same small market, but Tiiger has taken it upon itself to advance the technology regardless of how small the niche market is. However, enhancing strength and safety, as well as using current technologies to update the equipment, was out of the scope of understanding for the small utility equipment company. Today Tiiger works hand in hand with GS Hydraulics Inc., New Berlin, WI.
More than components
The distributor's role is evolving into much more than a component supplier. GS Hydraulics, for example, is a complete system solution provider. It is able to send knowledgeable and capable engineers to OEMs and not only provide the technology, but provide an engineering team to help integrate it into the machine.
"GS started in 1972 as a component distribution place," begins John Thornton, president of GS Hydraulics. "In the early '90s, GS started to transform itself into engineering support."
Kishor Patel, previous owner of GS and Thornton's father-in-law, at the time was the vice president of engineering for Applied Power. The GS owners were seeking retirement, and with no children ready to run the company, Patel was able to redesign the company's operation. He began bringing in engineers for the sales force and inside support and was able to start offering engineering solutions.
Now, Thornton refers to GS and Tiiger as a sort of partnership. "These projects aren't short in development. Sometimes customers go to market very quickly, but with other customers we can work on projects for a year and a half before we ever sell them the first prototype components. This is often followed by extensive testing and subsequent modifications."
Wagen agrees, adding, "If you want to buy a cheap component, call up a different supplier and they'll drop it off and say goodbye. But with GS, they bring value beyond a component."
The evolution process
Bill Thiermann's original mini-derrick started off as a hydraulically powered crane, but with hand-cranked outriggers and labor-intensive setup. "Tiiger's first innovation was to make it a hydraulic drive machine so it was able to access areas of the yard that traditionally were not accessible with the tow-behind piece of equipment," says Thornton.
GS worked with Tiiger from the beginning on the hydraulic drive system, bringing them drive motors. The next step was to bring the hydraulic drive operation to a fully hydraulic operated machine with a radio remote control system.
Tiiger initially worked with a different distributor for the machine's automation upgrade, choosing to use different types of industrial PLCs, but the system didn't work well, so GS stepped in and offered the radio remote control system. It was at that point that GS proved to Tiiger that it had more to offer than just components. Tiiger shipped the very first prototype to the GS shop and they fully retrofitted it with all of the components to make the automated electrohydraulic system work.
"From there, the next evolution was linking the radio remote control system to a CAN bus network to make all of the hydraulic controls run through the CAN bus controller," continues Thornton. The Parker IQAN MD3 system is used as the CAN bus platform on the machine.
The most recent revision was an LMI (load moment indicator) system, which updates the machine's safety features. "There are written standards that a basic machine is built to, which is safe to operate, but there are a lot of questionable variables," explains Wagen. "Sometimes when you're in a confined space, you may not be able to position the machine in the safest way. Maybe some of the outriggers aren't fully extended. Maybe you're on a little bit of a hill. How do you get the machine level? Before, that was all done by guessing or visually evaluating it, and it is still done that way. LMI eliminates all of that guess-work."
The LMI system features sensors which ensure the outriggers are firmly contacting the ground before lifiting a load and determine crane lifting capability and stability. A tilt sensor aids the operator in leveling the machine before lifting a load. There are more sensors for load weight, rotation, elevation, and load radius. It was up to GS to figure out all of the math and feedback needed to make sure all of the proper variables were integrated to make LMI work.
Wagen admits that without GS the third generation of improvements, because of their complexity, would have been impossible for Tiiger to implement. GS designed and found all the necessary components for the modifications. "Tiiger did some mechanical application of sensors and wiring, and then the machine was actually taken to GS where its engineering staff finished it up and did some fine tuning."
During the course of Tiiger's work done prior to GS' fine tuning, GS Sales Application Engineer Jeff Himmelsbach and an electrical engineer from GS came to the Tiiger facility every other day for a few hours to coach the Tiiger engineers through the system installation and make sure everything was going smoothly. That kind of commitment to the project does not go unnoticed by the Tiiger staff.
GS is also making life easier for the OEM by making sure the machine is "backwards compatible" as it relates to the connector sets and other items, so if an owner of a Gen-2 Tiiger machine (without LMI) decides to upgrade to the Gen-3 (add LMI), he can just plug in the new system. Tiiger doesn't need to supply unique boxes or other things to plug the system in later down the line.
Leveling the playing field
GS has given Tiiger the opportunity to provide the same level of technology that larger, more expensive pieces of equipment use, to its smaller, specialized niche market, while maintaining a reasonable price point.
With GS' level of commitment and service, small companies that do not have the technology or engineering resources of larger companies, can utilitze the distributor for engineering solutions and stay competitive with larger OEMs.
"What I see happening in the market place is the smaller or mid-sized OEM is more willing to adapt new technology as a competitive advantage, and that's where we come to assist," says Thornton.
Himmelsbach adds, "You cement the relationship when you can not only supply a part, but the troubleshooting service with it. You're not just selling a component that is cheaper than the next guy, you supply education and engineering, as well."
Companies in this article