CONEXPO-CON/AGG
Continental's group sector ContiTech will exhibit digital solutions with a new approach to construction operations during CONEXPO-CON/AGG (CONEXPO). The company's offerings are designed to make the industry more efficient and reliable.
"Continental is revolutionizing hose fabrication with the help of a unique connected assembly solution driven by its smart technology," said Karina Robinson, N.A. market director, industrial and hydraulic hose, industrial fluid solutions (IFS). "From our recent $40 million investment to build a new hydraulic hose production facility in Mexico to our new technology offerings, we're focused on supporting many key industries, including construction, and providing the best customer experience."
Hoses
Continental's hydraulic products include the newly revamped thermoplastic hydraulic series, which now includes the X-Life abrasion resistant covers. The hoses, which will be featured at the event, are lightweight and compact and offer non-conductive and twin-line versions. The X-Life XR18 is also designed specifically for forklifts.
Continental provides hoses for nearly every construction application that handles medium pressure hydraulic oil lines, like the Desert DR1SN and hoses that withstand temperatures as low as -70°F (Arctic LR16SC).
New App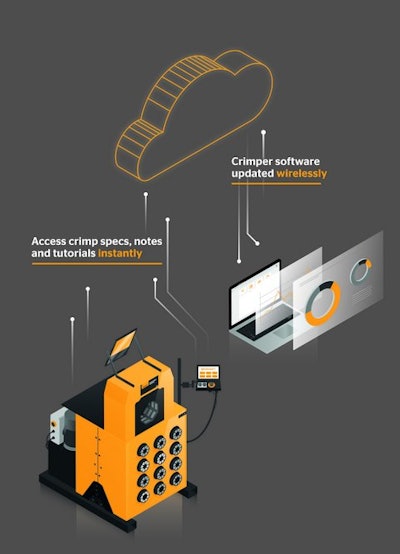 Officially debuting at the event will be the C-IQ mobile app ̶—Continental's new app for hose fabricators. It will provide crimp specs in a customer's pocket, a huge step in digitizing Continental's solutions. C-IQ is a digital toolbox that helps improve assembly—providing crimp specifications, helping identify the fitting threads, and providing information on the hoses and fittings.
"To offer the best for your customers, you have to be constantly evolving," said Jarek Zakrzewski, IFS digital solutions manager. "For example, assembly steps for our hose fabrication are connected via our cloud based CrimpCloud software. The cloud connection not only improves productivity but minimizes the room for human errors. We're excited to showcase our technology and patent-pending solutions at our booth."
Also on display will be the Shop in a Box, a complete hose assembly cell that arrives packed in a box. Featured as part of the Shop in a Box is Continental's hose identification system that allows hose fabricators to track assembly and operations-related information through the CrimpCloud.