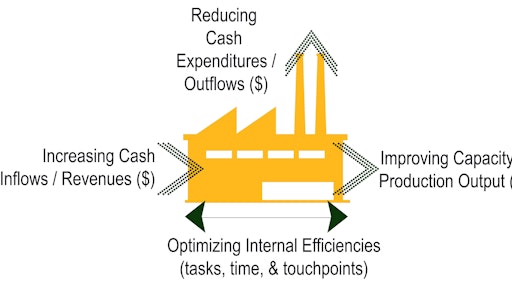 Parker Hannifin
Most people in manufacturing know the concept of total cost of ownership (TCO). Roughly defined as the overall cost of a product or piece of equipment throughout its life cycle, it includes the purchase price, operating costs and disposal expenses. It's an important measurement when defining value because it takes a longer view of the required investment.
However, a newer concept is gaining traction and appeal with manufacturers looking for more efficient product designs and workflow processes. Total value management (TVM) is already proving effective in the field with some amazing results. It is defined differently depending on the specific industry and application. However, at a high level, it refers to a management approach designed to deliver value at every step of product and process development.
Although not a new concept, the adoption of TVM in the real world has accelerated in recent years as more manufacturers have come to understand the value of inviting an objective third party in who can take a holistic view of operations and processes. While internal teams can recommend improvements and identify gaps, a third party is better able to offer a fresh perspective on old problems and bring added resources and expertise to identify higher-impact changes more quickly.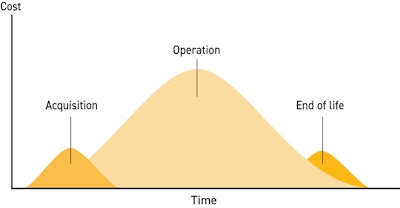 Benefits of TVM
TVM is crucial when trying to get the most out of hydraulic systems and electrified vehicle designs. It plays a critical role in helping to increase the profitability of original equipment manufacturers (OEMs). While TCO focuses on the cost side of the revenue equation, TVM aims to improve OEM top-line revenues and bottom-line profitability. It does so by identifying improvement areas within OEM product designs that can deliver marketable commercial advantages. It also analyzes internal workflow processes with the end goal of optimizing manufacturing efficiency and productivity gains.
By taking a holistic view of a system, manufacturers can more easily identify opportunities to improve product designs, which results in enhanced equipment performance and operating efficiency improvements to lower end-consumer TCO. Design optimization often yields highly marketable performance and productivity benefits that OEMs can use as a compelling commercial value proposition to grow profit margins and sales volumes. Manufacturing process efficiencies also result in lower material expenditures, decreased integration labor requirements and improved manufacturing flow.
A Range of Approaches
An experienced third-party solutions provider can take many approaches as part of a TVM approach. It may be something as straightforward as best-practice training of OEM assembly personnel on proper installation techniques to reduce integration times and in-house rework incidents. Or it can be slightly more involved to include a routing analysis with the goal of reducing abrasion points or lowering the machine cost basis by reducing the number of hydraulic hoses and fittings used on a product platform.
Another approach may be conducting a comprehensive value analysis and value engineering (VA/VE) project to deliver greater efficiency in internal workflows. This can help reduce the number of tasks required to complete a production unit or alleviate a bottleneck in the production process to improve capacity.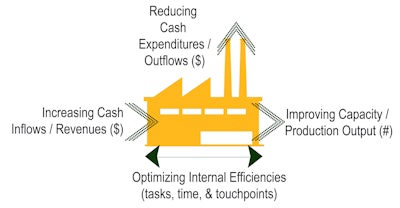 When Can an Outside Solutions Provider Offer the Most Value?
The right solutions provider can often deliver many times the value of the investment made by an OEM, providing access to dedicated research and testing equipment, expert engineers and knowledge built throughout decades of experience.
The ways in which an experienced and expert third-party solutions provider can partner with OEMs to assist them with engineering projects that add value to their business in three stages: prototype, testing and VA/VE.
Prototype
Seeking help from a third-party expert during the prototype stage can accelerate the project timeline to improve profitability, increase efficiency and boost productivity. A third-party partner should have a team of expert engineers working from a dedicated facility that can help customers make sure their hydraulics and electric vehicle powertrains are fully integrated from the start of the design and development process. The benefits of bringing an outside supplier on board at this stage include:
Meeting or exceeding time-to-market deadlines
Delivering a better overall design experience
Improving the performance and operating efficiency of the finished machine
Reducing TCO
Testing
The right dedicated third-party testing facility should offer the ability to evaluate construction machines (both conventional and electrified) in a more diverse range of conditions and models than what most OEMs can create at their design centers. Competent partners can assess the whole system in real-world and controlled environments to identify what might be damaging components, including testing hydrostat, flow, pressures and temperatures. Assuming the test projects include analysis, reporting and troubleshooting, typical benefits of a third-party expert during the testing phase include:
Improving the plumbing of hydraulic systems
Identifying the right components required to minimize costs and maximize profits
Eliminating hose abrasion points
Identifying more compact components
Streamlining or standardizing components to help mitigate supply chain constraints
Adding safety controls to the systems
VA/VE
Collaborating with a partner on a comprehensive VA/VE project often results in much greater efficiency in internal workflows. VA/VE analysis differs by project but is typically intended to improve profitability without compromising quality. It is a comprehensive process that includes a review of all parts of the production process.
Proven Success
Often, trending initiatives sound attractive on paper but fail to produce quantifiable results in the real world. However, some solutions providers have documented success stories possible, including an outdoor power equipment manufacturer with a compact utility loader design with inefficient hose routing.
Upon investigation, a third-party solution provider examined the design and learned that hose integration and rework time represented the single largest labor component in the production process. The routing was causing longer installation times and creating a production bottleneck that directly affected the company's manufacturing flow. Contributing to manufacturing delays and quality concerns was the fact that the hose connections were difficult to attach and were, as a result, often installed improperly. Additional problems included space constraints on the platform which made installation difficult. In addition, since each machine in the range was different, elevated levels of inventory with a complex mix were required.
The third-party team's engineers collaborated with the customer to design a 3D model and prototypes of what would become rigid, yet flexible, thermoplastic hose assemblies. They also conducted assembly training. The newly designed hydraulic hose routing dramatically reduced installation times by 75%.
Other notable improvements of the TVM project included:
Shorter production time and the elimination of leaks through the use durable, quick-connecting hose fittings and adapters
Reduced assembly time from 1 hour down to 15 minutes
Elimination of key production bottleneck to reduce total assembly time for skid steers by 50%
29.6% combined cost reduction
Significant weight reduction, resulting in lower freight costs and reduced integration labor requirements
Simplified maintenance process
Fewer installation errors resulting in higher overall product quality
Choosing the Right Provider: Questions to Ask
Once you've made the decision to incorporate TVM into your production processes, a key first step is identifying the right solutions provider. Not all companies are the same. So make sure you ask the right questions.
How much experience does the provider have in TVM?
What have been the results of its work?
What is the level of expertise of its engineering design team?
Does it have applicable experience in your industry handling your specific type of problem?
What range of services are offered (for example, design, testing and analysis)?
Does the team offer comprehensive documentation, including projected time and financial impact of proposed solutions?
What type of facilities does it have available for conducting comprehensive testing?
Only the right partner for a specific application will deliver the cost savings, efficiencies and higher-quality results.
Gary Kleiner is a value capture manager for Parker Hannifin.