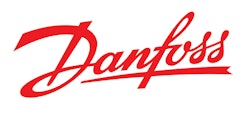 Sauer-Danfoss Inc. announces that Helge Jorgensen was promoted to Executive Vice President and President – Work Function Division and became a member of the Sauer-Danfoss Leadership Team, effective May 1, 2011. He will lead all Work Function activities for the Company and will also continue in his role of Managing Director for Sauer-Danfoss in Denmark.
Jorgensen has been with Sauer-Danfoss for 25 years, most recently serving as Vice President, Work Function. Prior to his position in Work Function, he was a key member of the Valves leadership team for 12 years.
"Helge was a vital resource in the turnaround of the Company's motors and steering activities and turning them into profitable businesses for Sauer-Danfoss," commented Sven Ruder, President and Chief Executive Officer. "He also was instrumental in developing our PVG valves business into one of the fastest growing and profitable businesses in the Company. His background in technical sales and excellent knowledge about the customer side of the business will be very valuable in his new role."
Jorgensen will continue to be based in Nordborg, Denmark.