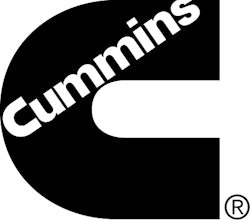 Cummins Inc. announces that it has entered into an agreement to sell its light duty filtration operations to Industrial Opportunity Partners, LLC, (IOP) a private equity investment firm based in Evanston, IL. The sale affects Cummins' Kuss Filtration business in Findlay, OH, and the Filtration business at Bloomer, WI; and Kuss operations in Sao Paulo, Brazil and Shanghai, China.
Terms of the deal were not disclosed. These operations are part of Cummins' Filtration business, which specializes in providing a range of filtration products for diesel engines. Kuss, the Bloomer plant and the other facilities produce light duty filtration products for smaller engines used in gasoline applications, including in-tank fuel filters.
The sale will allow Cummins Filtration to place greater emphasis and resources on manufacturing products that are a critical part of Cummins' growth strategy. Ever-tightening global emission standards provide Cummins with significant growth opportunities in the development and deployment of filtration products.
"Selling this part of our light duty filtration operations to a strong buyer like Industrial Opportunity Partners provides Kuss and the business in Bloomer with the opportunity to grow while allowing us to concentrate on markets that are core to Cummins' long-range growth plans," says Joseph Saoud, President – Cummins Filtration.
"This is a very exciting opportunity for Light Duty Filtration business to be able to work with IOP, who will be dedicated to invest and grow the business," says Hasnain Merchant, a current Cummins executive and Chief Executive Officer of the new company. "IOP will work with the current management team to help drive operational improvements, implement lean manufacturing initiatives, accelerate cost structure improvements and pursue growth opportunities."
Merchant, the current General Manager of the business, says that the new business will revive the name Kuss Filtration, with its headquarters in Findlay, OH.
During the transition period, Cummins will continue operating the business, providing the products and support that customers expect. Cummins and IOP are working to ensure a smooth transition for customers, suppliers, employees and the communities where the businesses are located.