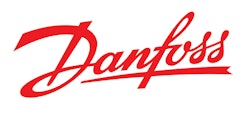 The global AC drives manufacturer Vacon is now part of the Danfoss Group, effective December 1, 2014. In September 2014, Danfoss announced a public tender offer to acquire all the shares of Vacon. By the end of November, Danfoss obtained approvals from all the relevant authorities, and has now acquired more than 90% of Vacon shares and voting rights in Vacon.
The combination of Vacon and Danfoss will create one of the world's leading players in the drives market, leveraging the best of the two companies.
"The clear ambition is to be a leading player in the drives market. We see that true value is created together. This is why we will create a new business, where people work together to develop the best products, applications and services for our customers," says Niels B. Christiansen, President and CEO of Danfoss.
"Combining two strong and innovative AC drives companies will give customers an even more competitive, innovative and attractive offering of AC drives. Joining forces also means that the new business will be able to invest further in both R&D and in the sales force, which is a key success factor in our business," says Vesa Laisi, President and CEO of Vacon.
Vesa Laisi will be the President of the new business segment, named Danfoss Drives.
"The dedicated drives focus unites both Vacon and Danfoss and distinguishes the two companies from competitors. Vesa has spent most of his career in the drives industry and he possesses very deep insights into the business. He will use this experience to guarantee world-leading product portfolio and customer service," says Christiansen.
Danfoss also announces a reorganization of the rest of the group. The closing of the Vacon deal now paves the way for establishing four strong and global segments.
"Today, we have very strong businesses and with the new structure, we can unite these in even stronger entities to further strengthen our market positions. This is the right outset for the next part of our strategic journey with a strong focus on growth," says Christiansen.