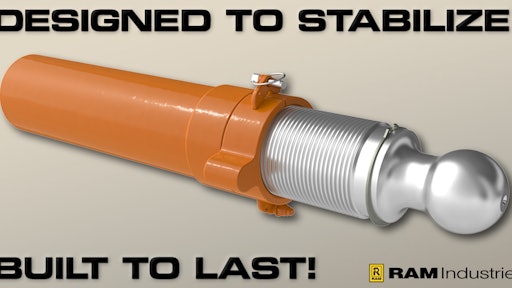 RAM Industries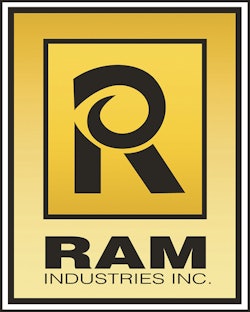 Making off-highway equipment secure and level for deployment in any environment is critical when the center of gravity of the combined load and vehicle is outside the support base of the machinery. RAM Stabilizer levelling cylinders are used in industries that need support even when deployed in rugged or uneven terrain. Examples include crushers, screen decks, mobile conveyors, specialty trailers, surveillance trailers and mobile crane equipment. RAM's Stabilizer cylinders help distribute a load's weight; increase the lifting capacity; ensure safety; and provide fast, reliable operation.
RAM Stabilizer cylinders enable quick deployment and can be modified after placement. They provide infinite adjustments to the finished height across the full range of the stroke. Instead of a pin, a threaded engagement locks the stabilizer in place. Using RAM mechanical or hydraulic locking stabilizer cylinders ensures that your equipment will perform safely and reliably.
The cylinders' designs focus on two primary mechanical locking methods: split or locking nut designs. These positive locking features provide assurance that no creeping from the desired settings occurs. The different locking methods provide options:
A split locking nut design features an external split ring mechanism easily removed and replaced to lock the Stabilizer in position once deployed.
A solid locking nut design is fixed to the equipment and is rotated to lock the Stabilizer in position.
Hydraulic locking can be incorporated with hydraulic valves such as PO check, counterbalancing and thermal relief valves.
Standard designs feature cross-pin and ball ends. Cross-pin ends provide quick and easy functionality with some ability to pivot. Ball ends are a design that provides 360-degree stability with angular interaction with the ground to match any slope. Custom jacking pads or feet ensure the cylinders will stabilize your equipment precisely as needed.        
Request More Information
Fill out the form below to request more information about
RAM Stabilizer Cylinders