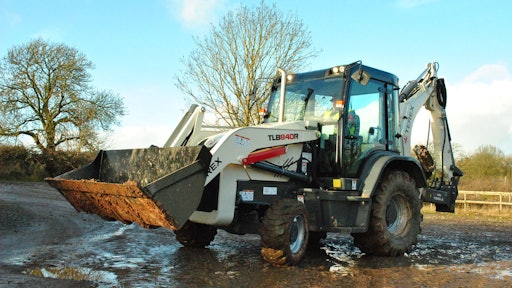 The rental market has been a bright spot on the economic horizon since the Great Recession. During the downturn, contractors turned to rental out of necessity when they needed to acquire equipment but lacked the resources to invest in new machines. By the time things began to improve, those contractors had realized the many benefits of renting: a cleaner balance sheet, no maintenance or repair costs, no transportation challenges and no insurance expenses. Many have been calling this a paradigm shift in the way equipment users view ownership, and some industry analysts believe this shift is permanent.
Evidence of this belief can be seen in the way that equipment manufacturers have responded with new models designed specifically for rental. Over the past two years, more and more machines are being designed for rental with fewer bells and whistles, creature comforts and high-tech features. Instead they're built for simplicity, durability and a faster return on investment. There are no losers in this scenario either, since most equipment operators are less concerned with premium features when renting and are more focused on obtaining a machine that can simply get the job done.
Meeting the demand
"Customers have become more value-conscious than ever," says Mark Luttmann, Dealer Development and Marketing Manager at Terex Construction Americas. "Rental has become a more popular option for many Terex customers because it allows them to only pay for the equipment they need, when they need it most. This has required that we at Terex focus on giving these customers a more immediate return on investment in our equipment offering without sacrificing performance and quality.
"Over the past few years, we've seen a dramatic shift in our customer base from owner/operators and a more traditional distribution base to the rental market, and indicators point to this trend continuing in North America for at least the next few years. We realized that in order to play in this market, we needed to position our products for it."
To that end, Terex introduced its GEN2 line of skid-steer and compact track loaders in the fall of 2014 with the goal of offering rental companies machines that could satisfy the end user while earning a competitive and profitable rental rate. They did this by offering Tier 4-compliant machines without the maintenance hassles and fewer premium features, while keeping the focus on reliability and durability. They followed this up with the introduction of the TLB840R backhoe-loader in February.
But Terex isn't the only manufacturer capitalizing on this trend. Case designed its new 580N EP backhoe-loader specifically for rental because they also saw a need for a durable machine that can stand up to the rigors of rental.
"We stripped away all the bells and whistles that are more popular with the owning and operating crowd, and provided a machine that retained the core operating characteristics of the CASE N Series," says Katie Pullen, Brand Marketing Manager, CASE Construction Equipment. "It also helped us demystify Tier 4 Final regulations a bit for rental houses and customers. By working with a 74 hp FPT engine with a particulate matter catalyst – already proven in our skid steer, CTL and compact wheel loader lines – we were able to eliminate maintenance-related activities that go along with more advanced systems found in machines rated higher than 75 hp. At its core, the 580N EP has nothing built into it that the operator doesn't need, and it's easy to own and maintain."
Al Quinn, Director of SDLG North America, says there's a definite place for no-frills machines, but some areas are easier to trim back than others. "We cannot compromise on the engine and that technology, however, we do not have the electronics and the control systems back through the machine to tie in the transmission and different components. Our machines offer a lot more manual operation. For example, they don't have an automatic transmission; it's a powershift transmission so the operator selects their gear. It's an open-center hydraulics machine so the hydraulics are not as responsive as they are on premium machines. On some models we have dry disc brakes, while premium machines have wet brakes. We make sure customers understand what they're trading off for the price difference to make sure it's a good fit with their needs."
Customer feedback drives design process
Making machines with the rental market in mind has required manufacturers to start by asking rental companies what's important to them, where their pain points are and what's on their wish list.
"A focus on providing 'rental ready' equipment has required us to be more customer-focused and agile," says Luttmann. "In designing the TLB840R backhoe-loader, for example, we began by polling customers in the rental community to get a better understanding of what they really need in a backhoe-loader product. Since rental rates are driven by acquisition costs and utilization, we worked with our factory to design and develop a product that was competitively priced without sacrificing the quality and features that customers expect from us. As for agility, we went from identifying customer needs to introducing a finished product is less than 12 months."
With the launch of the Terex GEN2 loaders, Luttmann says Terex adopted a new nomenclature system to make it easier for rental customers to select the right size machine for the job. This new naming scheme is based on the loader's rated operating capacity (ROC). Because most renters evaluate skid-steer loaders and compact track loaders based on ROC, the Terex GEN2 loaders are engineered to more accurately reflect this commonly used specification, which makes it easier for equipment distributors, rental dealers and contractors to best identify the machine needed to get the job done.
The next step was finding a way to produce machines efficiently, while keeping costs down at every turn. The answer: keep it simple and maximize economies of scale whenever possible.
"Through our partnership with FPT, the engine technology that makes the Tier 4 Final solution technically 'maintenance free' has already been well established, having been used in our skid steers for more than two years now," Pullen says. "In that sense, there were no significant changes related to engine technology or engineering that we had to figure out. Otherwise, the base of the backhoe – the frame, the hydraulics, the structure, the over-center design – are all retained.
"Eliminating aftertreatment and the engineering infrastructure that goes with it helps reduce the cost – both on the price tag and in the lifetime owning and operating costs," she says.
At SDLG North America, a Chinese division of Volvo offering simplified, lower-priced wheel loaders, the design and production process has caused a cultural shift within the parent corporation. "When premium suppliers [like Volvo] add more features to their machines, they try to see if their customers can gain enough value to pay for what they're adding. This causes the technology to move with the top customers and what ends up happening is the technology sometimes gets ahead of what the majority might need," says Quinn. "When we started to bring SDLG here, in talking to our dealers, we told them about the difference in specs, such as the use of a powershift transmission and dry disc brakes on some models. The dealers' first reaction was, 'We can't sell that!'"
Eventually, however, the lower cost argument gained ground among the dealers and today, the differentiation is a plus. "Now the first question our dealers ask when we offer a new product is 'How much does it cost'?" Quinn says. "Our philosophy is we're going to cost 35% below everyone else. We'll add as many features as we possibly can, but we won't be less than 35% lower in price. That's become the driver."
This is not achieved through any trick of the manufacturing process, but primarily through economies of scale. "We're buying a lower-spec component, such as a powershift transmission, but we're also buying a transmission the supplier might be making 100,000 units [of] per year. So we get those economies of scale."
Fad or trend?
So does the stripped-down, low-cost option have staying power? As the economy gains more strength and stability, will a spartan design approach still resonate with some equipment buyers? Most think so.
"We absolutely see this trend continuing, and we have similar efforts underway to incorporate what we have learned into our other compact construction products," Luttmann says.
"You will continue to see manufacturers simplify equipment and provide a wider base of products to satisfy the demands of both the people who want all of the bells and whistles, and the people who demand simplicity – such as the rental market," Pullen says. "This is being done for a number of reasons: concerns about costs related to Tier 4 technology, simplified operation to make it easier to train and retain operators, lower lifetime owning and operating costs, and a general recognition that the cost-conscious buyer wants to be able to buy or rent a machine without feeling like they're overpaying for features they don't need."