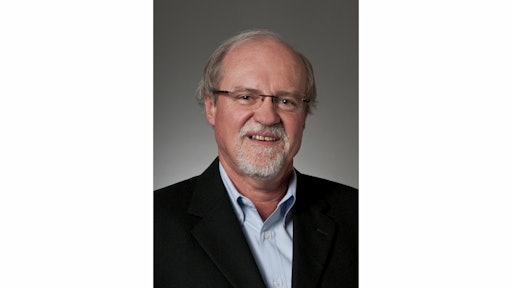 responses by Walter Koellner, Sr. Director Mobile Mining, Siemens
[GLOBAL] What are the economies you are looking at for future expansion and growth?
We are working with large Mobile Mining Equipment like Haul Trucks and Electric Rope Shovels so our opportunities are limited to several hundred large open pit mines around the world. We see the largest growth opportunities still in the traditional mining countries like Chile, Peru, Australia, South Africa, the U.S. and Canada but also in China, Russia, India, Brazil and Mexico.
Business with Russia is down but I do not believe that this is caused mainly by the "Ukraine situation" it is just similar to the mining downturn we can see all over the world.
[POLITICS] What political/government regulation/standard/bill was passed in the past year that most affected the way you do business and go to market?
Typically our equipment is used 50% in coal and 50% in ore. The regulations put on the coal business have not enticed coal companies to invest a lot in Mobile Mining equipment and the cheap price of natural gas has been another factor. However, in China and India there are still a lot of coal fired power plants commissioned every month so we hope our business in these countries will compensate our difficult situation here in the US.
We believe there will be a continued pressure on coal. We expect an upturn in the business in 2016.
[CONSOLIDATION] Have you seen an increase in industry consolidation through mergers and acquisitions this year over previous years? If yes, to what do you attribute this trend?
There has definitely been a trend towards consolidation of mining companies and mining equipment manufacturers over the years. Fundamentally the companies believe that consolidation will allow them to grow the business, reduce costs and increase revenue and profits. Companies like ours will continue to be competitive through organic growth, and through acquisitions in key vertical markets that may provide profitable growth and product/service portfolio synergies.
[CONSOLIDATION] What positive or negative effect has the industry's trend toward consolidation and system co-development had on your business model and how you evaluate new projects and opportunities?
We mainly deal with large equipment OEMs. Here the consolidation has opened some opportunities to increase business with products for new types of machines e.g. not only for electric rope shovels but also for hydraulic shovels. This is not automatically given but can be a growth opportunity for us. Dealing with corporate mining conglomerates allows us also to see requirements for many mines around the globe and not only for one mining location.
[CONSOLIDATION] Now that Tier 4 Final is underway, many companies' engineering resources have been freed up to refocus on developing new products instead of refining existing products to meet regulatory expectations. Have you seen this refocusing? What does this mean for future equipment designs and advanced system development?
We have not dealt much with Tier 4; this was more a project for engine and vehicle manufacturers. We are however dealing a lot with energy savings through regenerative energy storage and with trolley systems which also eliminate emissions.
Other areas of development include integrated drive systems (motor, power supply, gearbox) and operator assist and autonomous operation
[CLIMATE] Have you seen extreme temperature and weather conditions affect the performance expectations of your vehicle/system? If so, how?
Yes, our equipment works between –40 and +50 Degree C. This really has nothing to do with climate change it is just the location of the mine. We see the coldest temperatures in Siberia and Northern Canada; and the hottest temperatures in central Australia, South Africa and India.
[TECH OF THE FUTURE] Where is the heavy-duty vehicle industry lagging (technologically and/or manufacturing process)?
Two areas which are lagging are: First – better efficiency which could be addressed with engine fuel savings, capture of the lost electric braking energy, trolley operation and energy storage with Ultra capacitors and batteries. Second – the truck drivers could benefit from more operator assist functions e.g. auto park and there could be more semi- or full-autonomous operation.
[TECH OF THE FUTURE] What technology breakthroughs are necessary to propel the mobile off-road industry forward?
Looking at the items above – advances with battery / Ultra capacitor energy storage combined with trolley lines to create a fully electric driven truck – a truck without Diesel engine and fuel tank. In addition, the development of larger payload trucks with 440 and 500 short tons, smaller and lighter batteries and ultra capacitor to increase the energy storage capabilities and of course LNG engines.
[CHALLENGES] What new challenges have arisen that effect the way you design or manufacture your product? How you do business? How you go to market?
Our design and manufacturing has always considered safety, reliability and productivity as top priorities. This has not changed over the years and these attributes are still demanded by our customers. Mobile Mining sells the drive systems for electric rope shovels, draglines and haul trucks to machine OEMs which sell the whole shovel or truck to the end customer. Again this has not changed fundamentally over the years. What we have seen is the emergence of new machinery OEMs in China and Russia. These OEMs were initially serving their home markets, however, we are seeing them more and more trying to enter the "western" markets e.g. South Africa, South America, and Australia. We believe there will be a time when these Chinese companies will earn a sizable share of the worldwide demand for Mobile Mining equipment.
What is the outlook for electric/hybrid technologies in the coming year? Does Siemens foresee these technologies continuing to grow as they have over the past several years?
The eHighway concept is an extension of the hybrid bus, locomotive and haul truck drives and has its place in certain applications like repetitive, short or medium distance drives e.g. from a port to a storage facility. It may be too early to assume that the Autobahn will have an eHighway lane in the future. But there is a good chance for applications in mining in Australia, Indonesia and India.
The logical extension is to make the truck drive autonomously – without a driver. This technology is available and under test now and, I believe, may be on our roads within 10 years.