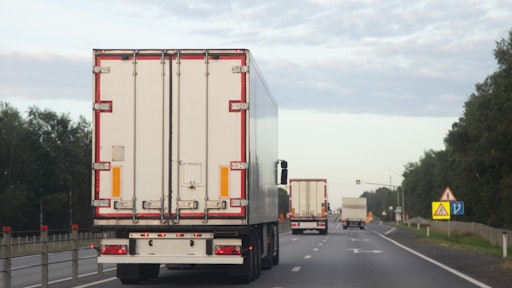 Ilya, AdobeStock
Before the pandemic, a major trend all the way down the supply chain, from original equipment manufacturers (OEMs) to Tier 1 and Tier 2 suppliers and beyond, was to push inventories as low as possible. Fast forward nearly 3 years, and supply chains have been thrown into shock. Over the span of just a few months in 2020, supply chain predictability evaporated. It remains virtually nonexistent as we look toward the year ahead.
Inventory management, challenging even in the best of times, takes on even greater importance as post-pandemic supply chain disruptions continue. OEMs and their supplier partners must find a balance: maintain enough inventory to always be able to support growth demands without keeping so much inventory that excess material becomes obsolete or sits for months or years before it is needed.
Looking into 2023, managing the competing forces of inventory minimization and risk mitigation will remain a critical issue. Working together with their top-tier suppliers, OEMs can address the challenge in several ways.
Evaluate the Stability and Predictability of Their Processes
Serving OEMs effectively in current market conditions may require suppliers to raise inventory levels so they don't end up with shortages and no alternative sourcing options. By creating an appropriate rhythm and flow in their own organizations, OEMs can give supplier partners clarity and confidence about how much they can decrease inventories without adding risk. OEMs will likely need to increase the frequency of inventory assessments and the communication of anticipated demand to suppliers.
Supplier partners should respond by increasing the cadence of their internal decision making and focusing on the flow of materials and information to their work centers. The more OEMs and their supplier partners plan jointly toward reducing variations, the greater the sense of stability both will have in the processes that inform supply chain decision making. This includes inventory management according to demand.
Develop a Deeper Level of Process Integration
A common historical manufacturing approach has been to have multiple supply alternatives, with the idea that broad competition pushes down pricing. In the current marketplace, however, stronger, more integrated relationships with reliable suppliers will better serve OEMs.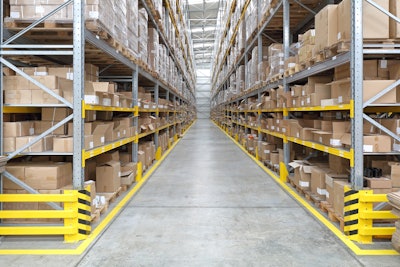 This method requires and inspires deep trust. When supplier partners have clear insight into OEMs' inventory levels and production plans, they can make smart decisions that prevent their OEM customers from being shorted, even if the supplier partners encounter material constraints. When both suppliers and customers can peer into each other's planning and scheduling systems, they can operate to solve supply chain problems.
Generally, OEMs will not have to sacrifice competitive pricing with this approach, either. A consistent, consolidated supplier base reduces the time OEMs must spend on administrative tasks like tracking numerous contracts and purchase agreements, integrating with supplier systems and managing multiple supplier relationships. Complexity tends to add cost. However, a streamlined process reduces errors and inefficiencies, saves time, and increases productivity.
Consider Insourcing to Reduce Price Pressures & Gain Greater Control
On a short-term basis, when OEMs and their suppliers have visibility into each other's capacities, it may be clear to both that an OEM simply has more open capacity than the supplier has at a given time. This could be a leverage point that drives the two to agree to temporarily move certain production work to the OEM.
In the longer term, an OEM's decision to insource work may be more cost-driven. When an honest and transparent relationship exists between an OEM and its key suppliers and when both have a sincere interest in helping each other remain profitable and sustainable, the idea of insourcing may even come at the supplier partner's suggestion.
An OEM might choose to insource because:
The OEM has already invested in dedicated fixturing or machinery that is still available. If the supplier has not made similar investments, the OEM might reduce its production costs by bringing the work back in-house. This also might be a strategic decision that frees up the supplier partner to expand capacity in another area that would provide greater benefit to the OEM.
Certain work the supplier is doing doesn't fit its ideal profile, perhaps because of the size or complexity of the part or the materials being used. The supplier partner may have taken the work as part a larger package. An OEM may be able to produce those smaller projects or product lines more efficiently. This may open an option for the supplier partner to expand work for the OEM that the supplier is best equipped to do.
Alternatively, once the decision is made to move certain work away from the supplier, a trusted supplier partner could willingly help find an alternative source that is well-suited to handle the designated work. Ideally, the two suppliers would collaborate through the transition process to ensure that the OEM receives the product it needs with the greatest efficiency and quality.
If an OEM and its supplier partners are vested in each other's processes and willing to openly consider strategies that best meet both companies' goals, creative and nontraditional solutions can emerge. This collaboration will protect the organizations' supply chains and help both companies operate more successfully.
As we proceed into 2023, these approaches are where we need to move as an industry. OEMs and supplier partners that are adaptive and willing to think outside the norm will most creatively and effectively manage costs and supply chain constraints.
Rich Steel is director of lean manufacturing at Miller Fabrication Solutions, and Jeff Sipes is the founder of lean consulting firm Back2Basics.