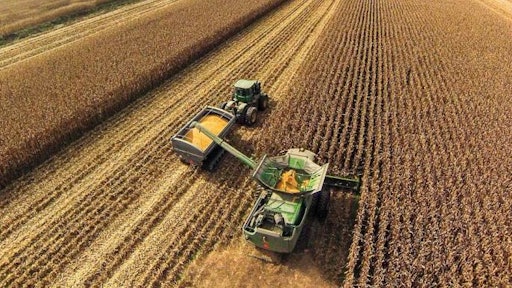 EU regulation of tractors and farm machinery needs to undergo 'a veritable U-turn' according to a new study published by the European Agricultural Machinery Industry Association CEMA in Brussels.
Analyzing major trends and drivers that have shaped Europe's farm machinery industry in recent years, the study, The Agricultural Machinery Market & Industry in Europe: an analysis of the most important structural trends & why EU regulation of the sector needs to change, shows that, in terms of their structural set-ups and commercial realities, the tractor and automotive sectors are not comparable but, in fact, follow opposite trends.
The study concludes that failure to recognize the specificities of tractors in the EU's regulatory approach is putting Europe's agricultural machinery industry at risk in the wake of global competition.
The study therefore calls for EU legislation governing farm equipment to be differentiated from legislation on automobiles and for a forward-looking regulatory approach that better reflects the essential structural and commercial realities of the sector.
Gilles Dryancour, author of the study and Chairman of CEMA's Public Policy Group (PPG), says, "We need a veritable U-turn in terms of EU regulation to ensure European manufacturers of farm machinery–both big and small–can remain successful in Europe and beyond.
Looking ahead, the agronomic, environmental and societal case for more innovative, advanced farm machines is clearly there: farmers will need them to work their land in more productive, sustainable and profitable ways and feed a growing world population.
EU regulation should do its best to support this transformative journey in farming and farm machinery in the years ahead and turn it into a success story for Europe. The industry stands ready to help in the process."