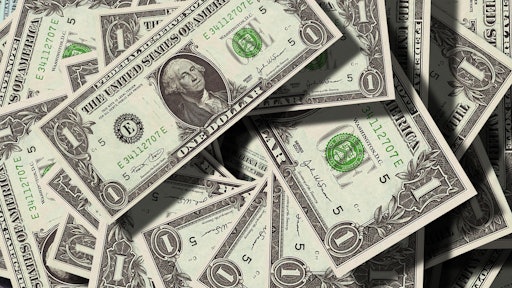 Pexels
Tariffs Hurt the Heartland has released new data showing tariffs cost American businesses and consumers $6.8 billion in July. This is the highest monthly total in U.S. history according to the coalition.
The tariffs paid in July 2019 were 62% higher than those paid in the previous year. New tariffs imposed on $3.5 billion worth of goods from China was a key driver for the increase. President Trump announced earlier this year tariffs on Chinese goods would increase from 10 to 25%; July was the first full month of recorded data since the increase was announced.
In a statement responding to the new report, Association of Equipment Manufacturers (AEM) President Dennis Slater said "These tariffs are increasingly hurting American workers and their families. U.S. taxpayers have paid over $30 billion in extra import tariffs according to the new data releasedand that number will rise as the situation worsens. It shows again that these tariffs don't work and are serving as a tax on American consumers. It's time to end this trade war. Americans across the country, including our industry's 1.3 million men and women, deserve better."
The report from Tariffs Hurt the Heartland—a coalition of over 150 associations from various sectors in the U.S. economy—shows American taxpayers have paid over $30 billion in extra import tariffs since the trade war began in 2018.
Exports of U.S. goods have also been impacted, declining for 13 straight months compared to the same month in the previous year.
Announcements from President Trump and Chinese leaders in early August have worsened the situation. The U.S. President announced tariffs on products from China would further increase on September 1.
China responded by announcing it would increase tariffs on $75 billion worth of U.S. goods, including a 25% tariff on automobiles. In reaction to this, President Trump announced he would raise the previously announced tariff increase further to 30% starting October 1.
Read more about this tariff battle between the two countries.
On Wednesday, September 11 President Trump said the increased tariffs on $250 billion worth of Chinese products will now be delayed until October 15. He said the request for the delay came from China's leaders and that it was a "gesture of good will" according to the report from The Hill.
Officials from both countries have agreed to meet next month to continue trade talks.
The data from Tariffs Hurt the Heartland is part of its monthly Tariff Tracker launched in conjunction with The Trade Partnership, which compiles monthly data released by the U.S. government. The monthly import data is calculated using data from the U.S. Census Bureau. The monthly export data is compiled using data from the Census Bureau and the U.S. Department of Agriculture. As part of the Tariff Tracker project, Tariffs Hurt the Heartland is also releasing data on how individual states have been impacted by increased import tariffs and declining exports