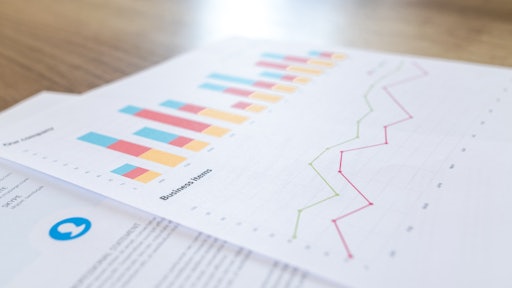 Pexels
Upon announcement of further tariffs by both China and the U.S., several organizations have spoken out about the issues this is continuing to cause for the U.S. economy. Tariffs Hurt the Hartland—a national campaign supported by over 150 of America's largest trade organizations representing retail, tech, manufacturing and agriculture—released a statement after President Trump's announcement of further increasing tariffs on Chinese goods. "The administration is betting the health of our entire economy on a tariff strategy that is a proven loser. These added tariffs will ratchet up consumer prices, stall business investment, escalate uncertainty and cost American jobs. Congress can't sit on the sidelines any longer while jobs, retirement savings and local farms are put at risk by a trade war that gets more dangerous by the day. Enough is enough."
On August 26, Association of Equipment Manufacturers (AEM) Senior vice President of Government and Industry Relations Kip Eideberg released a statement on behalf of the association in response to the news of increased tariffs. ""Equipment manufacturers have been asking to get off the tariff rollercoaster for some time, but it appears that we are now firmly buckled in and along for the ride," he said. "The equipment manufacturing industry believes in, and strongly supports, products made in the United States, but recognize that at times certain parts and products must be sourced elsewhere. This most recent tariff escalation will not bring about long-term, structural reforms to China's trade and industrial policies, but it will negatively impact our industry's ability to continue to invest and create jobs in America."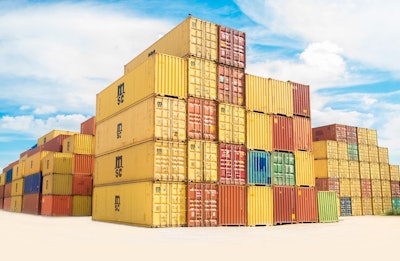 This new trade war escalation began in early August when President Trump announced a new round of tariffs on goods from China would begin in September. He then announced on August 13 that some of these tariffs would be delayed or removed completely so as to aid American Consumers.
However, on Friday, August 23 China responded to the initial announcement of increased tariffs by announcing its own set of tariffs would be imposed on about $75 billion worth of U.S. goods. The tariffs are planned to go into effect in two rounds, with the second including a 25% tariff on all automobiles.
In response to the tariffs from China, the president tweeted Friday afternoon tariffs on Chinese goods would be further increased. Those he had previously announced would be taxed at 25% will now be taxed at 30% beginning October 1 while another $300 billion worth of products from China will be taxed at 15% instead of the initially announced 10%.
While President Trump said imposing the tariffs are an effort to achieve Fair Trade, it has caused the U.S. stock market to drop and increased concerns of a global economic recession.
In a report from The Hill, it's noted the president first responded to China's tariffs by saying U.S. companies are ordered to find alternatives to China, and that companies should be building their products in the U.S.
However, as noted in The Hill report, experts say he can't order companies to stop doing business with China. And since so many products today are made in that country, it would be hard to do so even if a company wanted to as there has been so much outsourcing over the last decades.
Read the full article from The Hill.
Mixed signals about the tariffs continued over the weekend from President Trump and his administration. According to an article from The Hill released Sunday, August 25, the president indicated regret over escalating the trade war with China, but the White House insisted he had wished to increase the tariffs.
The president spent the weekend in France attending the Group of Seven (G-7) summit where his remarks were supposedly made. He was quoted as having saying he has second thoughts about everything, including increasing the tariffs on China.
However, White House press secretary Stephanie Grisham said his comments were misinterpreted and his only regret is not having raised them higher.
Yet another shift came with news this morning (August 26) that President Trump said China wants to discuss options and that the President Xi Jinping is a great leader, even though on Friday he'd said China's president was an enemy of the U.S.
According to The Hill, this change in tone came when speaking with reporters during a meeting at the G-7 with Egyptian President Abdel Fattah al-Sisi. Trump is quoted as saying China called the U.S.'s top trade people and stated it wanted to "get back to the table" in regards to negotiating a deal. He then went on to say negotiations would begin soon and predicted both sides would make a deal.
Trump's impact on the economy
By implementing the tariffs, President Trump has been looking to aid U.S. manufacturing and thus the economy. He continues to state how great the economy has been under his leadership, though recent data suggests otherwise, reports The Hill. It says the Trump economy has been no different from other economic expansions at this stage and that data suggests a downturn may be on the horizon.
Government economists have revised gross domestic product downward, negating the administration's claims of achieving four consecutive quarters of growth averaging 3%. The president has said this growth is sustainable over a 10-year period, which many say otherwise. Goldman Sachs estimates growth is likely to slow down to 1.8% in the fourth quarter of 2019.
Many economists believe growth will continue to be slow in the coming months and years. The trade war will be a factor on this, and whether or not a recession does in fact occur.
Over the weekend President Trump said the U.S. and Japan had reached a trade agreement regarding agriculture and digital products. While the core principles of deal have been agreed upon, there are aspects that still need to be worked out before the signing of the official agreement scheduled for September during the United Nations General Assembly meeting.
The deal will reportedly open up markets to an additional $7 billion worth of agricultural products, with the aim of helping U.S. farmers and ranchers, who have been struggling due to many of the trade policies the president has been enacting. It will also focus on industrial tariffs and digital trade. Further details and the actual impact it will have on the U.S. economy will be of interest to many once more information on the deal is announced.
Further impacting trade issues, and the economy, is the lack of passage of the U.S.-Mexica-Canada agreement (USMCA) which is designed to replace NAFTA (North American Fair Trade Agreement). While each of the countries' leaders have agreed upon the deal, it has yet to be passed by some of the governments involved, such as the U.S. Congress. To date the deal has not been taken up in Congress.
Read more in the article Associations Urge Passage of USMCA.
The uncertainty of the Trump administration's various trade policies will likely continue and have an economic impact on the U.S. and other countries for the foreseeable future.
In regards to the China tariffs, Nelson Dong, a senior partner at the international law firm Dorsey & Whitney, says, "If these were only short-term difficulties and one could see some kind of an 'off-ramp' for both sides to settle their differences, there would be more hope, but nobody in authority has thus been able to present a credible picture of what such a resolution would be that could be domestically acceptable in political terms in both countries.
"Because of their mutual interdependence and the sizes of their economies, China and the U.S. undoubtedly each has the capacity to inflict considerable economic damage on the other country and, conversely, to endure a great deal of economic pain through this struggle. The question remains whether the two countries also have the capacity and will to escape some kind of 'economic death spiral' where they are each so locked into positions from which they cannot easily back away to allow a political resolution. If the high level talks tentatively scheduled for September can still occur and could yield some progress, that will be a hopeful sign, but if today's two sets of announcements from Beijing and Washington (and what happens in the next week or two) should derail those talks entirely, both the U.S. and international economic pictures could become quite murky and ominous," Dong concludes.