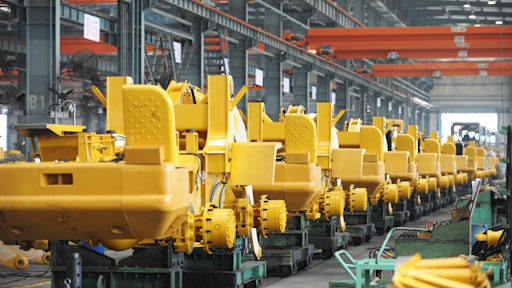 ©xy – stock.adobe.com
On October 31, during the G-20 summit, U.S. President Joe Biden announced a deal was reached between the U.S. and EU related to tariffs applied to steel and aluminum imported from Europe. The President appeared jointly with European Commission President ursula von der Leyen to announce the two global powers will re-establish trade policies to pre-2018 levels, according to a news report from NBC News.
The U.S. will no longer apply tariffs on steel and aluminum imported from Europe, and the EU will lift its retaliatory tariffs on U.S. goods. New tariffs were to be applied to U.S. goods starting December 1, but those will no longer occur.
In March 2021, the U.S. and EU announced a temporary suspension on tariffs while the two sides worked to find a mutually beneficial solution.
The tariffs were initially enacted under the Trump administration as a means of benefiting the U.S. manufacturing industry. However, many within it—other than steel producers—did not benefit. Instead, higher material costs were placed on manufacturers and their end customers.
READ MORE: Industry and Labor Urge Biden to Keep Steel Tariffs Amid Escalating Steel Prices
For those in the heavy equipment manufacturing industry, steel is an important material as it is used for many components and the structure of most machines. The Association of Equipment Manufacturers (AEM) and many other industry associations spoke out several times against the tariffs, noting the harm they were doing to manufacturers and those who work in the industry.
AEM has pushed for a reforming of U.S. legislation that enables a president to enact tariffs. In October, U.S. Senators Pat Toomey (R-Pa.) and Mark Warner (D-Va.) introduced legislation for the reintroduction of the Bicameral Congressional Trade Authority Act which would require congressional review of any tariffs proposed by the president (via Section 232 authority).
Upon announcement of the new U.S. and EU trade deal, AEM President Dennis Slater issued the following statement: "The Association of Equipment Manufacturers welcomes the agreement between the United States and the European Union to ease tariffs on billions of dollars of steel and aluminum and take meaningful steps to resolve a trade dispute that has hung over the transatlantic relationship for years. President Biden deserves a lot of credit for getting back to the negotiating table with our European partners and reaching an agreement that, while not perfect, goes a long way in restoring free and fair trade across the Atlantic. The tariffs on steel and aluminum have increased the cost of production of U.S. agriculture and construction equipment, cost our industry thousands of jobs, and hurt the U.S. economy. This new agreement will help address steel shortages and soaring prices that have hurt equipment manufacturers, while also addressing overcapacity from China and preventing leakage of Chinese steel into the U.S. market. We hope that both sides will build on the momentum from today's agreement to remove the remaining obstacles to free and fair trade."
Per AEM, 30% of equipment made in the U.S. is exported which necessitates good trade relationships and agreements with other nations around the world.
In response to the new trade deal, Alliance for American Manufacturing President Scott Paul also released a statement of support: "The arrangement announced between the United States and European Union today recognizes the value of steel production to America's economic and national security. Sensible tariff rate quotas, a 'melted and poured' requirement, adjustability when demand shrinks, and a focus on global overcapacity will allow American steelworkers and steelmakers to grow and contribute to rebuilding our nation.
"We were pleased the previous administration initiated long overdue Section 232 relief for America's vital steel industry, and we're now pleased the Biden administration is widening the focus on global overcapacity while maintaining appropriate defenses. It's worth noting that nothing in the arrangement modifies the 40 or so existing anti-dumping and countervailing duty cases on EU metals, nor does it prohibit new unfair trade cases from being initiated against the EU.
"The interim arrangement must now lead to the EU joining the United States in getting serious about challenging China's contribution to global overcapacity and demanding measurable changes. This focus will be especially important as we seek to dramatically reduce carbon emissions."
Companies in this article