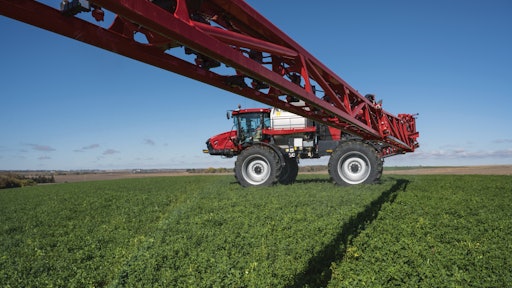 CNH Industrial
Acquisitions, new hires and partnerships make up this industry update, including the CNH Acquisition of Specialty and an educational partnership between National Center for Construction Education and Research (NCCER) and Procore.
CNH Acquires Specialty Enterprises
CNH Industrial acquired Specialty Enterprises LLC (Specialty), a manufacturer of aluminum spray booms for agricultural applications. Specialty, which operates a manufacturing facility in Wautoma, Wisconsin, has been a supplier to Case IH since 2020. The direct ownership of spray boom production is the latest step in Case IH's strategic road map for its sprayer product platform.
As the company works to enhance its application product offering, the inclusion of longer, lighter booms enables accelerated development and deployment of new technologies. These solutions will be implemented across the Case IH product portfolio.
Read more from CNH.
Beam Global and Volvo CE Will Offer Off-Grid EV Charging System
Beam Global, which provides products and technologies for electric vehicle (EV) charging and energy storage, is partnering with Volvo Construction Equipment to bundle Beam EV ARC off-grid charging systems with a purchase of Volvo electric equipment. The partnership is designed to allow construction sites to rapidly deploy EV charging without:
The requirement for electrical work
Utility grid connections or fossil fuel generators
These charging systems will power zero-emission construction equipment that runs on the sun and does not generate a utility bill.
Read more from For Construction Pros.
Rafaela Borges Joins fleetenergies
Rafaela Borges recently joined fleetenergies as growth marketer. She will manage the increased visibility of technology and the value proposition of the company to identify and make use of global business opportunities. She will also help provide fleetenergies with greater visibility on digital channels.
Read more from fleetenergies.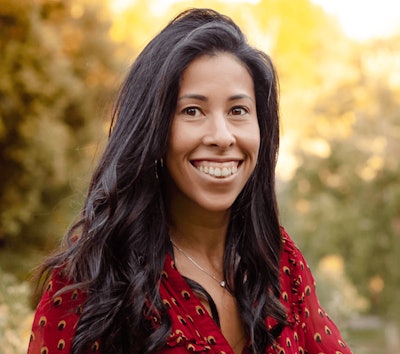 Skion Acquired a 20% Stake in BMZ Group
BMZ Group is pleased to announce that the strategic investment company Skion has acquired a 20% stake. The focus for both companies is the strategic development of BMZ Group, which defines itself as a green energy system provider. With its lithium-ion system solutions, the BMZ Group develops and manufactures an important part of the infrastructure for the energy and transport turnaround in the areas of home and industrial storage/green energy as well as e-mobility and drive systems, among others.
Read more from BMZ Group.
NCCER and Procore Technologies Partner
NCCER announced its partnership with Procore Technologies, Inc., a provider of construction management software. With a mission of connecting everyone in construction on a global platform, Procore helps firms increase efficiency and accountability by streamlining and mobilizing project communications and documentation. As the construction industry continues to face a labor shortage, Procore and NCCER see an opportunity to educate, train and attract students and individuals to the industry.
Through this partnership, Procore will work with NCCER to develop new technology-focused curriculum and educational resources to strengthen the connection between technology and the trades.
Read more from NCCER.
CARB Announced Incentives for Zero-Emission Off-Road Equipment
The California Air Resources Board (CARB) opened the second round of its Clean Off-Road Equipment Voucher Incentive Project (CORE). It provides point-of-sale discounts on off-road zero-emission equipment. The project is administered by CALSTART and has $125M in funding available. This is more than double the amount allocated to the project when it first launched in January 2020.
Originally only for freight, in 2022, CORE expanded to include funding for the commercial harbor craft and agriculture and construction sectors. Participation in the project has been streamlined for ease of use, and key elements include:
Qualified participants will receive vouchers for point-of-sale discounts on off-road zero-emission equipment, up to a maximum of $500,000 per voucher.
There is no requirement to "scrap," sell, or retire existing equipment.
Additional funding may be available for charging/refueling infrastructure, equipment operated in disadvantaged communities, and small businesses.
Read more from CALSTART.