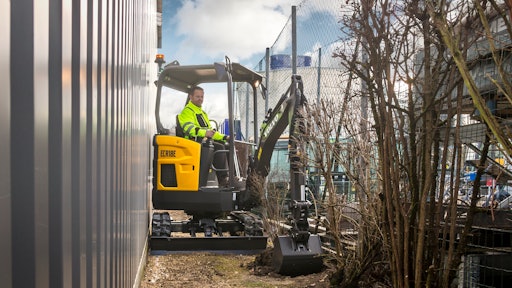 Volvo Construction Equipment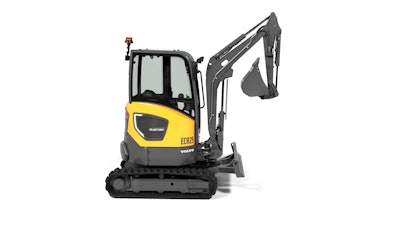 With continued government investment in infrastructure development over the coming years around the world, the global construction equipment market is set to grow substantially. According to Fortune Business Insights, a market research and data analysis consultancy, the entire construction equipment market (not specific to the compact segment) is projected to grow from $128.46B USD in 2018 to $186.42B USD by the end of 2026 at a CAGR (compound annual growth rate) of 4.8% To read more and order the full report, go to oemoh.com/construction-market-FBI.
Taking a closer look at specific regions, Fortune Business Insights highlighted Asia Pacific, anticipating it will "emerge dominant in the global construction equipment market [by 2026]… driven by the emergence of online retail facilities, availability of machinery on a rental basis, rising government investments in infrastructure development, [and a] reduction in capital investments." Additional investments impacting the Asia Pacific region's equipment demand growth include the Chinese government's investment in public infrastructure and renewable energy, as well as residential construction projects. The European region, too, is anticipated to grow due to residential demand, as well as improved employment.
Diving even deeper into the compact construction equipment subset, growth is even stronger with CAGRs around 6% over the next 4-5 years. Several research firms conducting studies on the compact construction equipment market cite improved versatility and productivity, ease of transport between jobsites, lighter weight, lower noise and increased opportunity for cleaner operation as key drivers of substantial growth – all of which are incredibly important attributes for working in residential and commercial areas with noise and pollution requirements.
Global Info Research's compact construction equipment market report anticipates a 6.1% CAGR through 2024 from $11.500B USD in 2019 up to $16.400B USD. To read more or order the full report, go to oemoh.com/compact-GIR.
Substantiating those figures, Allied Market Research also noted a similar 6.2% CAGR for the global compact equipment market noting its growth trajectory from $6.25B USD in 2016 to $9.438B USD by 2023. Go to oemoh.com/compact-AMR to learn more and order the full report.
As vehicle electrification and automation become more widespread, this too encourages equipment owners to upgrade their existing fleet for the improved ROI of these more efficient and intelligent vehicle models. Smarter and more efficient equipment also mitigates the skilled labor shortage by allowing even novice operators to provide high productivity and effectiveness.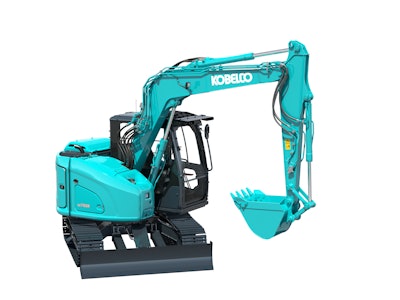 Demands for increased fuel efficiency, productivity and precision are not abating, which means the need for constant evaluation of new equipment features is imperative for fleet owners and managers to stay competitive in the industrial, residential and commercial construction markets where compact equipment is prevalent.
This will also positively impact the rental market, considering compact equipment is often used in short-term projects. And, considering an infrastructure development boom could mean multiple ongoing projects, sharing of equipment may not be feasible, meaning even equipment owners will be renting additional compact units.
The market's growth is not only due to infrastructure developments, but also the vast improvements in equipment versatility. Improvements in the function and power density encourages replacement purchases to displace two vehicles with one for reduced vehicle inventory and cost for equipment owners.
Many OEMs are focusing their research and development efforts on perfecting compact equipment performance in order to offer more robust vehicles that can perform the tasks of two, and sometimes three, pieces of equipment while at a lower price point.
The smaller size of compact equipment coupled with advanced features make the product range a no-brainer for the burgeoning urban projects in tight, congested spaces.
Companies in this article