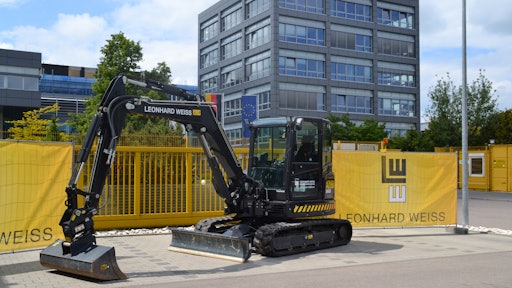 Yanmar Construction Equipment Europe (Yanmar) recently handed over a very special machine to the construction company LEONHARD WEISS (LW): The SV60 excavator will be used by the company's trainees to gain practical experience. With this, Yanmar makes an important contribution to support the junior employees.
Currently, a total of 63 construction equipment trainees are being prepared for their future job at LEONHARD WEISS. Yanmar supports their education with the handing over of the SV60. The service, maintenance and operation of the machine will be exclusively handled by the trainees at the so-called trainee construction sites. Here, only trainees carry out the construction measures – from planning to implementation through to completion. The Yanmar machine is best suited because it is easy to handle offering the best comfort for the operator – thus, the perfect teaching machine.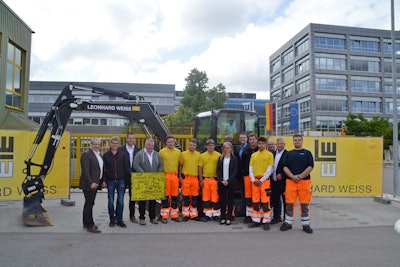 "Promoting the next generation is very important to us at Yanmar. With the trainee excavator, we can make a significant contribution to this - in close proximity to our Crailsheim site," says Stefan Mittelmeier, Area Sales Manager Germany South & Switzerland at Yanmar Construction Equipment Europe.
Susanne Paetsch, Construction Logistics Special Technology at LW, is pleased with the new machine: "Often, on construction sites, there is almost no time for the trainees to practice with the equipment. Yanmar's new machine enables practical work without any pressure to perform."