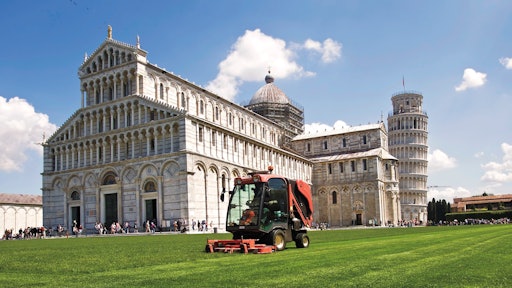 Pexels
In the first quarter of 2020, the market for gardening machines and equipment was affected by the "COVID-19 effect" with a decrease of 23.1% compared to the same period last year. This is what emerges from the data processed by the Italian association of manufacturers Comagarden and the Morgan statistical survey group.
The consequences of the pandemic made themselves felt especially with the lockdown in March, which resulted in a sharp slowdown for almost all types of machines. Brushcutters and trimmers closed the quarter with a decrease of 34.4% and 25.1% respectively, while for tractors the contraction in sales amounted to 19%.
There were heavy losses also in the lawnmower sector (-32.6%), although battery-powered models were essentially stable, with limited losses (-1.7%). The growing appeal of electric machines also characterized the performance of battery-powered blowers and chainsaws. In the case of blowers, the data referring to the sector as a whole saw a significant reduction in sales (-28.1%), while the battery-powered models, driven by the excellent results in the first 2 months of the year, improved their performance compared to 2019 (+23.3%). This trend is even more evident in the case of chainsaws: while the overall sales figure shows a slight decrease compared to last year (-4.9%), the one referring only to battery-powered models achieves a real exploit, with a 136% increase.
Snowplows offer a completely different scenario, closing the first quarter of 2020 with a very heavy drop (-86%). It was not the COVID-19 pandemic that weighed on this product category, but the anomalous trend of the winter season, the second mildest ever after the 2007-2008 one, according to the Institute of Atmospheric Sciences and Climate (ISAC-CNR).
In a scenario characterized by a generalized contraction in sales, the robotic lawnmower sector goes against the trend. It is marked by a significant increase in sales (+9.1%), according to an expansion trend that has been underway steadily since 2014. The results are positive also for pole pruners (+11%) and sprayers (+28.9%).
According to the forecasts of Comagarden and the Morgan survey group, the coming months, once the strictly emergency phase is over, will be characterized by a recovery in the market. We will see a reduction in the deficit, but the losses will still be substantial (-9%), due to the impossibility of recovering the market share that was closely linked to spring maintenance, largely suspended precisely because of the health emergency.