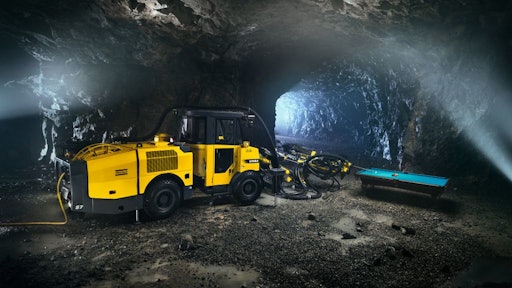 Atlas Copco
Global demand for underground mining machinery is forecast to advance 4.0% per year to $22.6 billion. Growth will be fueled primarily by rising metals prices and increases in metals mining output, which frequently utilizes underground methods.
The rising mechanization of China's significant coal mining sector will also drive demand for underground mining equipment. This increasing mechanization will be supported by various government initiatives, including the closure of outdated, smaller mines and restrictions on granting approvals for new coal mines with an annual coal output of 1.2 million tons. The increasing use of state-of-the-art underground mining equipment in mature markets, and a shift toward more sophisticated machinery types in developing nations, will also support underground mining equipment demand. These and other trends are presented in Global Mining Equipment, a new study from The Freedonia Group, a Cleveland-based industry research firm.
However, global coal production and associated machinery sales are forecast to climb at a subpar pace as many nations transition toward renewable fuel sources, such as wind and solar energy, and natural gas production increases.
Demand for all types of mining equipment is forecast to grow 4.4% per year through 2022, rebounding from the declines of the 2012-2017 period. A recovery in mined commodity prices will improve the financial position of mine operators and make equipment purchases more viable. Advances in construction, manufacturing, and agricultural activity will spur increases in the global need for certain mined commodities.