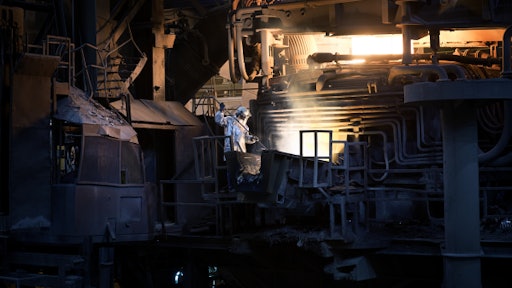 Sandvik
Sandvik has decided to establish a new business area, Sandvik Rock Processing Solutions (SRP), as of January 1, 2021. The new business area will consist of the current Crushing and Screening division, which today is part of the Sandvik Mining and Rock Technology business area.
In addition, the company's Board of Directors have decided that following the completion of the internal separation of Sandvik Materials Technology (SMT), Sandvik will proceed with the preparation to distribute SMT to Sandvik's shareholders and list the company's shares on the Nasdaq Stockholm Exchange. 
Establishment of new Sandvik Rock Processing Solutions business area
Sanvik has chosen to establish the SRP division to further accelerate profitable growth within rock processing, based on Crushing and Screening addressing separate parts of the value chain and facing different competition to the other Sandvik Mining and Rock Technology divisions.
"Sandvik is market leading within rock processing and our Crushing and Screening division is a well-performing business with exciting growth opportunities. The business is today already operating quite independently from the rest of Sandvik Mining and Rock Technology, with its own manufacturing, sourcing and aftermarket. By establishing Rock Processing Solutions as a business area we will improve transparency and strengthen our growth ambitions within the area," says Stefan Widing, President and CEO of Sandvik.
Sandvik also appoints Anders Svensson, President of the Crushing and Screening division since 2016, to President of the business area Sandvik Rock Processing Solutions and a new member of the Sandvik Group Executive Management as of  January 1, 2021. Anders Svensson joined Sandvik in 2008 and has prior to his current position had several different management positions within Sandvik and in Metso Minerals.
The crushing and screening business had, as a division within Sandvik Mining and Rock Technology, about SEK 7.4 billion in sales and 15.9% operating profit margin in 2019 with about 2,000 employees.
Business area Sandvik Mining and Rock Technology will continue to be led by Henrik Ager and will as of January 1, 2021 change name to Sandvik Mining and Rock Solutions (SMR).
Separate listing for Sandvik Materials Technology to improve company development
Sandvik's board intends to propose the distribution and listing of the SMT shares at a shareholders' meeting in 2022, provided that the circumstances are deemed right at the time. The intended distribution of shares is expected to meet the Lex Asea requirements and is subject to approval by Sandvik's shareholders.
"The Board believes that both Sandvik and Sandvik Materials Technology can develop more favorably on their own. Both Sandvik and SMT are well positioned within their areas and we believe this will improve long-term shareholder value. However, a listing should be done when circumstances are favorable," says Johan Molin, Chairman of the Sandvik Board of Directors.
"Sandvik Materials Technology is leading in its field, I'm convinced that this is the right direction for SMT and for Sandvik," says Stefan Widing, President and CEO of Sandvik.
"I'm very pleased with that the Sandvik Board of Directors has taken this decision today. It is an important step towards an exciting future," says Göran Björkman, President of Sandvik Materials Technology.
More information will follow as the work progresses.