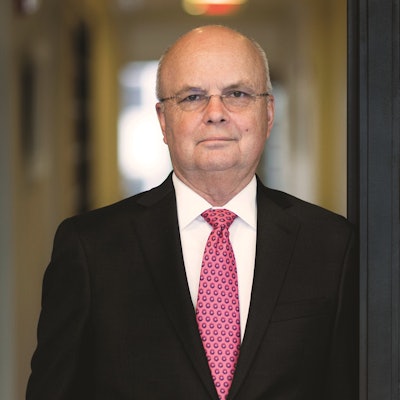 General Michael Hayden, a retired four-star general and former director of the Central Intelligence Agency and National Security Agency, will serve as keynote speaker at The Work Truck Show 2018. His address will take place on Thursday, March 8, as part of the President's Breakfast & NTEA Annual Meeting.
The Work Truck Show, North America's largest work truck event, is scheduled March 6–9 at the Indiana Convention Center in Indianapolis, IN. Educational sessions, Green Truck Summit and Fleet Technical Congress begin March 6, and the exhibit hall is open March 7–9.
As head of the country's premier intelligence agencies through two presidential administrations from 1999–2009, General Hayden was on the frontline of global change, the war on terrorism and the growing cyber security challenge. He understands the dangers, risks and potential rewards of the political, economic and security situations our country — and the world — are currently facing. 
In addition to leading CIA and NSA, General Hayden was the country's first principal deputy director of national intelligence and the highest-ranking military intelligence officer in the country. In all of these jobs, he worked to put a human face on American intelligence.
"This is one of the most relevant keynote addresses you will have the opportunity to hear," says Todd Davis, 2018 NTEA Convention chairman, and Vice President of Phenix Enterprises Inc. "General Hayden is an expert on intelligence matters like cyber security, government surveillance and geopolitics, and he has dedicated his life to protecting both American security and liberty. He will offer an invaluable leadership perspective on navigating through key challenges industry businesses face today."
Today, Hayden is a principal at Chertoff Group and a distinguished visiting professor at George Mason University Schar School of Policy and Government. He has been a frequent expert commentator on major news outlets and in top publications. He was featured in the HBO documentary Manhunt, which looked at espionage through the eyes of the insiders who led the secret war against Osama bin Laden, and in Showtime's The Spymasters, a detailed look at directors of the Central Intelligence Agency.
A ticket is required to attend the President's Breakfast, which is sponsored by Ford Commercial Vehicles. President's Breakfast tickets are not included in any registration package — they are only available separately.