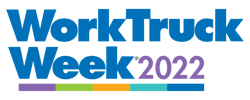 Indiana Convention Center
100 South Capitol Ave.
Indianapolis, IN 46225
US
The Work Truck Show will be the place to see new products, partake in training programs and receive technical engineering support.
The Work Truck Show features over 500,000 sq. ft. of exhibit space, providing attendees the opportunity to see Class 1 through 8 vocational trucks and equipment on display.
More than 60 educational programs are typically slated for the show. Topics include:
Truck specification
Industry trends and benchmarks
Truck upfitting
Regulatory compliance
For the 2022 event, organizers have implemented a health screening process using CLEAR where one of the following will be necessary to pick up a badge:
proof of vaccination status,
proof of a negative COVID test (within 72 hours),
or completion of a quick health screening survey.
Read the full statement from NTEA President & CEO Steve Cary to learn more about the show's efforts to hold a safe in-person event.
The Green Truck Summit is held in conjunction with The Work Truck Show. For a day and a half, attendees of this program can learn about green technologies and their impact on commercial trucks.
The Work Truck Show is sponsored by NTEA - The Association For The Work Truck Industry.