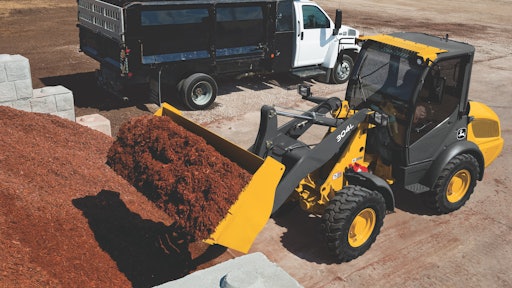 John Deere Dubuque Works announced on February 7 it will lay off 105 employees effective April 6, 2020. The layoffs are in response to market conditions, which have not been favorable over the past year for many heavy equipment manufacturers.
The Dubuque facility manufactures forestry and construction equipment. Both industries have seen lower equipment sales; in Deere & Co.'s fourth-quarter earnings report the company stated it expects construction and forestry equipment sales to decrease 10-15% in the 2020 fiscal year.
KCRG-TV9 reports Public Relations Manager Dan Bernick said each John Deere factory is based on customer demand for products and the size of the workforce. Currently no other John Deere locations are impacted.
This is the third round of layoffs announced by the company in the last several months. Layoffs were first announced at manufacturing facilities in Davenport, IA, and Moline, IL. A second round of layoffs at the Davenport facility was announced in December.
Companies in this article