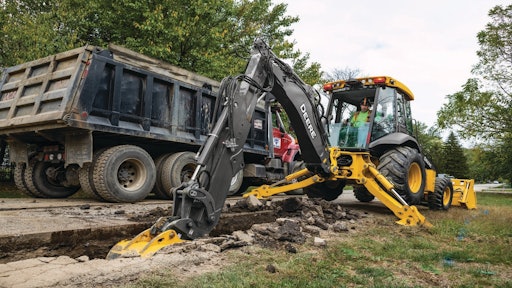 John Deere
OEM Industry News Briefs provides a weekly round up of the latest news and company announcements you may have missed in the heavy equipment engineering and manufacturing industries.
New ContiTech CEO
Continental announces Philip Nelles has officially taken up his responsibilities as the new CEO of the company's ContiTech business area. In this role, the company says Nelles is committed to the ongoing transformation of Continental being an innovative solutions provider.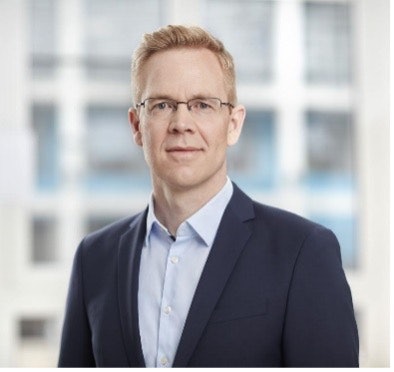 "We consider it our corporate responsibility to develop cutting-edge materials and innovative technologies together with and for our diversified customers. Sustainability is equally an enormous chance and a key driver for innovations for new and completely changed future business models. This enables us to not only stay on top of the evolving needs of ever-changing markets, but also to do our part in fulfilling the societal responsibilities to which the entire company group stands committed. And the sum total of all of this is that we are steadily paving the way to future viability," remarked Nelles in the company's press release announcing his appointment. "Together with our global team, it's a great pleasure for me to be pursuing these objectives."
Henkel offering free e-learning for industry professionals
Henkel's new new LOCTITEXPLORE e-learning platform provides various e-learning opportunities for engineering, as well as design and manufacturing professionals. Because it is available and designed specifically for desktop or mobile experiences, professionals can easily access the e-learning platform in a way that is most convenient to them.
According to Henkel's press release announcing the new learning experience, there are currently two modules available with new topics under development:
How to increase reliability and prevent threaded assembly failures using threadlockers
How to increase safety and avoid common application pitfalls in windscreen bonding
"The LOCTITEXPLORE content is based on the accumulated knowledge of more than 65 years of practical expertise and we're excited to share it with industry professionals as an extension of our unparalleled services," said Eric Saunders, Vice President Global Head of Marketing and Strategy, in Henkel's press release. "The platform, with its animation and engaging characters, gives a twist to traditional e-learning modules. Learning should be fun, so we've built LOCTITEXPLORE with that experience in mind."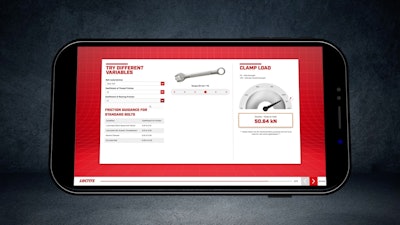 Prestolite partnership increases military exposure
Prestolite Electric has partnered with Brighton Cromwell—a provider of maintenance kits and kitting services to the Defense Logistics Agency (DLA)—to extend the reach of its products into military applications.
Per Prestolite's press release on the subject, Brighton Cromwell will help Prestolite gain exposure and increased response volume to military bids while providing access to a compliant network of logistics and procurement that is required by the U.S. Department of Defense and global military aftermarkets.
Products available for military vehicles include the Leece-Neville IdlePro Extreme 24V 600- and 680-amp high efficiency/high output alternators which provide high output at low speeds as well as all types of Prestolite's PowerPro Extreme starters which are specifically designed for use in heavy equipment.
Scania invests in LiDAR startup
Scania announces its corporate venture capital-fund is investing € 7,5 million in Scantinel Photonics GmbH, a Germany-based LiDAR (Light Detection and Ranging) start-up. Per Scania's press release announcing the investment, Scantinel develops and produces FMCW LiDAR (Frequency Modulated Continuous Wave) sensors for next-generation LiDAR systems that are a prerequisite to reach a higher level of automation. The technology Scantinel offers delivers a new dimension of data to future vehicles as the sensors measure distances and velocity to objects in the plus-300 m range with a high level of integration and solid-state scanning.
The investment from Scania will help Scantinel further develop its technology and enable its commercial production and use with other technology partners.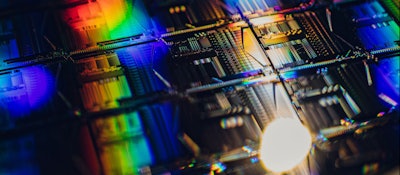 Epiroc acquires mining logging company
Epiroc has announced its plans to acquire Kinetic Logging Services Pty Ltd, an Australian company that provides mining companies with geophysical logging services. Its technology is designed to help mining companies increase their productivity through the use of improved geological models.
OreSight, Kinetic's flagship product, provides near real-time borehole assay data and grade information which customers can feed directly into their blast pad models. This enables them to make better decisions on production and ore blending explains Epiroc in its press release announcing the acquisition.
The acquisition will help Epiroc further expand its offering of smart technologies aimed at helping mining customers improve productivity throughout the mining process. Epiroc announced on June 1 it completed the acquisition.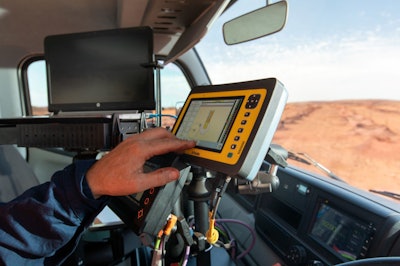 Carlisle TyrFil supports reforestation efforts
Carlisle TyrFil has announced it will continue its collaboration with American Forests, one of the oldest conservation organizations in the U.S. The company says in its press release announcing the continued collaboration it will provide financial support to help plant 300,000 new tree saplings in the longleaf pine forest region in the state of Florida through its One Tote, One Tree sustainability program.
Per the company's press release, its One Tote, One Tree program enables it and customers to donate one new tree sapling for every tote of product purchased. Over the past 10 years, TyrFil has helped plant nearly a quarter of a million new trees.
"This initiative is part of our long-established support of environmental sustainability. Across the TyrFil brand's 50-year history, we have heavily invested in R&D to develop environmentally supportive products and have led the industry in next generation technology that significantly reduced the usage of oil, toxic metals, petrochemicals, and other environmentally harmful compounds. We thank our valued customers for joining us in this effort to replenish America's natural terrains for more than a decade," said Matt Pearson, Vice President of Global Sales for Carlisle TyrFil in the company's press release.
John Deere celebrates 50 years of backhoe loader development
In 2021, John Deere is celebrating 50 years of designing and manufacturing backhoe loaders. The company first introduced its JD310 model in 1971. That 50 hp machine has since evolved to include new technologies and features; the latest generation of the original model is the 310L.
Machines today include features such as pressure-compensated load-sensing (PCLS) hydraulics which provides better multifunctioning, smoother machine control and up to 15% greater craning capacity with Lift Mode, collectively providing a distinctive customer experience and enhanced machine reliability, notes John Deere in its press release announcing the anniversary of the backhoe loader.
John Deere's backhoe loaders have also evolved into the electrification realm. The company has begun testing its electric backhoe loader with National Grid. According to the company's press release, the Deere E-Power backhoe loader targets the performance of a 100 hp 310L diesel-powered machine, but with zero tailpipe emissions.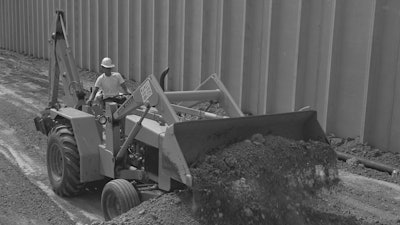 Companies in this article