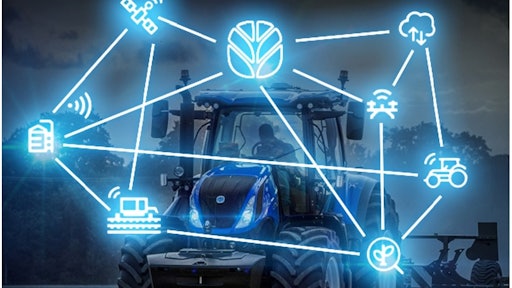 New Holland Agriculture
OEM Industry News Briefs provides a weekly round up of the latest news and company announcements you may have missed in the heavy equipment engineering and manufacturing industries.
Volta Trucks receives Europe's largest order for electric trucks
Logistics service provider DB Schenker has placed a pre-order for 1,500 full-electric Volta Zeros from Volta Trucks. This is the largest order to date for large zero-emission trucks in Europe states Volta Trucks in its press release announcing the order.
"We have many challenges to overcome on the road to carbon neutrality. The large-scale partnership with Volta Trucks allows us to significantly increase the pace of electrification of our fleet and invest in greener transport solutions, brings us closer again to our goal of carbon neutral logistics," said Cyrille Bonjean, Executive Vice President Land Transport at DB Schenker in Europe, in Volta Trucks' press release.
DB Schenker will also be among the first customers to use the first prototype of the Volta Zero in real distribution conditions during the vehicle's testing phase in 2022.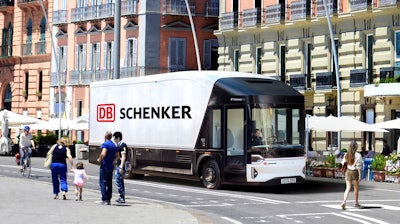 CNH acquires software engineering specialist
CNH Industrial has acquired NX9, a software suit designed to deliver ISOBUS core technologies and applications for agricultural equipment. The acquisition is part of CNH's efforts to more efficiently innovate and develop precision agriculture products.
Per the company's press release announcing the acquisition, CNH will be able to further consolidate in-house digital agriculture competencies that enrich product, brand, distribution and supply chain strength. It will openly integrate streamlined ISOBUS capabilities across the electrical vehicle architecture of CNH Industrial's core agriculture product portfolio, predominantly tractors and implements. This will allow for seamless connection and command and control, including for mixed fleets; accelerate in-development projects; and bring in-machine solutions to market faster.
"ISOBUS is a plug and play solution for our customers, and that ease of operation is crucial to our digital agricultural business offering," said Parag Garg, Chief Digital Officer at CNH Industrial, in the company's press release. "We are eager to build upon our existing capabilities and put the NX9 team's expertise to work, contributing to our overall strategy to benefit and serve our customers and dealers productively and effectively."
Schaeffler Group celebrates 75th anniversary
Schaeffler is celebrating 75 years of business in 2021. Founded in 1946 by Dr. Wilhelm Schaeffler and his brother Dr.-Ing. E.h. Georg Schaeffler in Germany, the company now employs over 83,900 people at 200 locations around the world in over 50 countries.
Development in 1950 of the company's cage-guided needle roller bearing helped guide future success while providing a needed innovation for motion and mobility in the automotive and industrial markets. From there, the company continued to innovate as well as acquire new technologies such as the diaphragm spring clutch, dual-mass flywheel as well as various engine components.
In 2021 the company became the world's second largest manufacturer of rolling bearings after the acquisition of FAG Kugelfischer Georg Schäfer AG in Schweinfurt.
As part of its 75th anniversary celebration, the company is establishing the Schaeffler Foundation as part of its ongoing social responsibility efforts. The global foundation will primarily focus on three areas
Climate and Environmental Protection,
Research and Science, and
Education, Qualification and Equal Opportunity.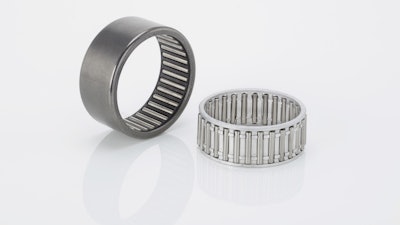 Vermeer MV Solutions opens new manufacturing facility
Vermeer MV Solutions (formerly known as McLaughlin Group Inc.) recently celebrated the grand opening of its new, 130,000 sq. ft. manufacturing facility in Piedmont, South Carolina. The company has been developing vacuum excavators for 100 years, and became part of Vermeer Corp. in 2017.
The new state-of-the-art facility expands the company's manufacturing capabilities and offers the option to further expand the footprint in the future if needed.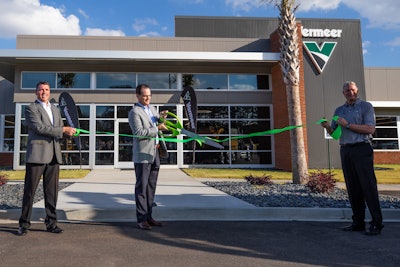 Yokohama develops AI-based system to predict tire characteristics
The Yokohama Rubber Co., Ltd. has announced development of a proprietary system using artificial intelligence (AI) to predict tire characteristics. It is currently using the system and hopes it will accelerate new tire development while reducing development costs. Overall, the goal of the system is to help the company develop better tires for its customers.
Per Yokohama's press release announcing the new AI system, uses AI to predict values for key tire characteristics based on data input by tire designers, including specifications-related data for such key tire design parameters as structure and shape, the physical properties of compounds and other material-related data, and evaluation conditions. The new system reduces the deterioration of AI prediction accuracy that tends to occur during tire design.
Development of the AI system came from the company's HAICoLab—short for Humans and AI ColLaborate for digital innovation—which Yokohama launched in October 2020 to help advance its development efforts.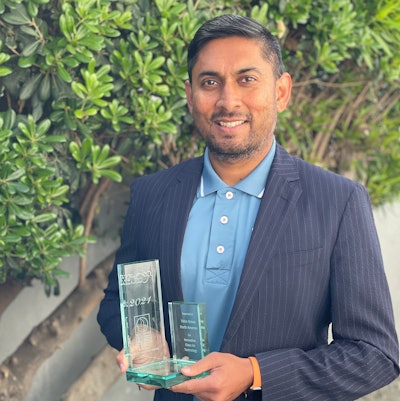 Volvo Group North America wins clean air technology award
Volvo Group North America announces it has received an award from the South Coast Air Quality Management District (AQMD) for its clean air technology efforts related to the Volvo LIGHTS project.
"The Volvo LIGHTS (Low Impact Green Heavy Transport Solutions) project has been successful as a result of the multiple partners who represent each of the critical areas for battery electric vehicle deployment and acceptance. We appreciate South Coast AQMD supporting Volvo in this initiative, as well as the Switch-On and Joint Electric Truck Scaling Initiative (JETSI)," said Keith Brandis, Volvo Group vice president of partnerships and systems solutions, in the company's press release announcing the award.
Through the Volvo LIGHTS project, Volvo and its partners are bringing electric vehicles to the market such as the Volvo VNR Electric as well as all necessary supporting infrastructure like charging to reduce transport emissions.
According to Volvo, is also participating in the Switch-On and Joint Electric Truck Scaling Initiative (JETSI). The Switch-On project builds on the success of the Volvo LIGHTS program through the deployment of 100 battery-electric regional haul and drayage trucks in California by Volvo LIGHTS' partner NFI. The project is on track to significantly reduce emissions along the Interstate-710 corridor in southern California, as well as improve air quality for those communities impacted.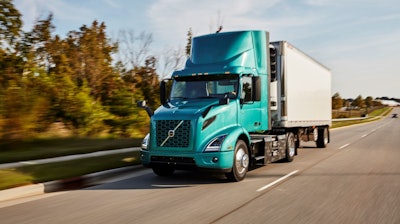 New Holland presents Smart Farm concept
New Holland has announced it is partnering with Il Raccolto farm in Bologna, Italy to demonstrate sustainable farming through the use of a circular economy model and connected fleet technology. This will be the first New Holland Smart Farm which puts these capabilities into action.
Telematics systems will be used to provide agronomic data, a concept which New Holland is evaluating and hopes to successfully demonstrate through the smart farm project.
"Il Raccolto farm is the perfect partner for this initiative: they are a loyal New Holland customer with a large fleet of our equipment and, like us, they view sustainability as a business approach," said Carlo Lambro, New Holland Brand President, in the company's press release announcing the smart farm project. "Our partnership will enable us to offer our customers and stakeholders the full experience of successful sustainable farming with energy- independence and a circular economy model. The visitors will be able to see first-hand how this can be achieved with New Holland's equipment, where our advanced PLM and telematics solutions create an ecosystem of interconnected machines. The 'New Holland Smart Farm' will be a knowledge center where we will demonstrate our equipment, deliver training, and share our technological and agronomic know-how, with the aim of spreading sustainable farming practices."
Il Raccolta farm contains 2,000 hectares of farmland and vineyard where it grows cereals, wheat, livestock feed crops and seeds as well as grapes. It has a fleet of over 80 New Holland machines, all of which will help with the testing of the smart farm concept.
The farm operates an anaerobic biodigester and produces biogas from its agricultural waste. New Holland says this capability will enable it to demonstrate its Energy Independent Farm model in which waste is used to generate biogas that then fuels machinery such as the New Holland Methane Power Tractor. The first production model of this alternatively fueled tractor recently received a Tractor of the Year award.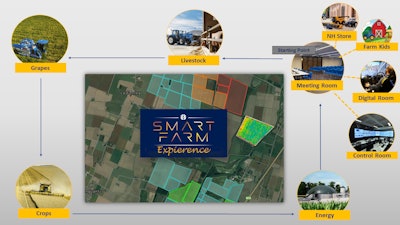 Companies in this article