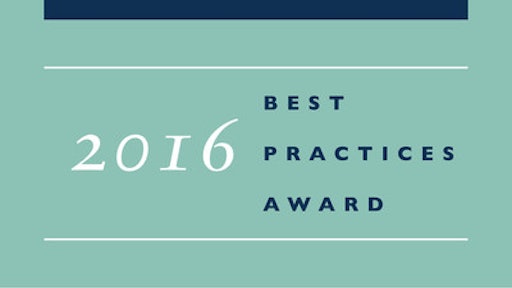 Based on its latest survey of US Heavy-Duty Fleet Managers, Frost & Sullivan recognizes Freightliner Trucks with the 2016 US Frost & Sullivan Award for Product Leadership. Managers of heavy-duty truck fleets identified Freightliner as having the most comprehensive and cost-effective mix of advanced technologies. It leads in both the top weighted mean score (WMS) and loyalty index (LI), and has the highest normalized Product Leadership Index (PLI) score of 10.0. It has far outdone the second and third ranked companies, which have PMIs of 5.7 and 4.7.
Freightliner's sustained focus on leveraging advanced technologies for a reduced Real Cost of Ownership℠ (RCO) and uptime maximization, as well as assimilating continuous customer feedback, has helped Freightliner achieve market leadership. It has effectively packaged these advancements in the technology clusters of powertrain, chassis, safety, connectivity, and regulation compliance technologies. This delivers value in the form of a low life cycle cost for fleets and owner/operators.
"Fleet managers of the largest private and for-hire fleets in US rank Freightliner as the leading original equipment manufacturer (OEM) in the area of advanced truck technologies," says Frost & Sullivan Senior Research Analyst, Silpa Paul. "Freightliner's RCO optimization strategy is focused on deploying advanced powertrain technology to reduce fuel consumption and cost, safety features to reduce accident propensity, and connectivity/solution-enabled fleet management to improve vehicle uptime."
As fuel efficiency has become an increasingly important component of RCO, Freightliner's engineers have responded with next-generation diesel engines and powertrains alongside compressed and liquefied natural gas options. The company's proprietary full-scale wind tunnel enables it to design aerodynamic vehicles that deliver the power customers demand while reducing fuel consumption. Although the incorporation of advanced technologies can result in higher upfront investment, fleet managers recognize the long-term savings on operational life cycle costs.
"Freightliner's product leadership is further strengthened by accepting feedback from customers regarding product attributes and value design processes," notes Paul. "The company is in constant dialogue with members of its customer council, its dealers and technicians through formal in-person meetings as well as casual communications, in order to be able to incorporate valuable customer feedback in the product design."
In addition to an open line of communication with dealers, technicians and customers, Freightliner's parent company, Daimler Trucks North America LLC's (DTNA) market research & analytics team proactively seeks customer feedback from high-value customers on its own as well as its competitor's products. For such proactive initiatives to develop a world-class product, Frost & Sullivan is pleased to present Freightliner with the 2016 US Frost & Sullivan Award for Product Leadership.
"Freightliner has been an innovative and customer-centric company since its inception," says Mary Aufdemberg, Director of Product Marketing, Freightliner Trucks. "This Product Leadership Award upholds our reputation as a leader in technology, and providing the best solutions to our customers for their success, and we receive it proudly."
Each year, Frost & Sullivan presents this award to the company that has developed a product with innovative features and functionality that is gaining rapid acceptance in the market. The award recognizes the quality of the solution and the customer value enhancements it enables.
Frost & Sullivan's Best Practices Awards recognize companies in a variety of regional and global markets for outstanding achievement in areas such as leadership, technological innovation, customer service, and product development. Industry analysts compare market participants and measure performance through in-depth interviews, analysis, and extensive secondary research.
Companies in this article