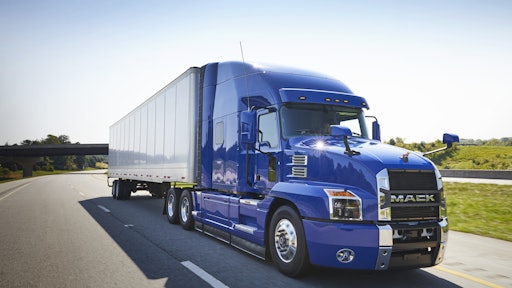 Mack Trucks is further increasing the Mack Anthem model's leading fuel efficiency with the addition of an all-new extended chassis fairing option. Seamlessly integrated with the Anthem model's existing fairings, the new option directs air more smoothly around the rear axles to improve fuel efficiency by up to 0.5%. Mack made the announcement during the American Trucking Associations' Management Conference and Exhibition 2019 at the San Diego Convention Center.
"The cost of fuel is among the biggest expenses our customers face, which is why we are relentless in our pursuit of ways to improve efficiency," said Roy Horton, Mack Trucks Director of Product Strategy. "The extended chassis fairings are another tool we have to boost efficiency and help lower our customers' total cost of ownership."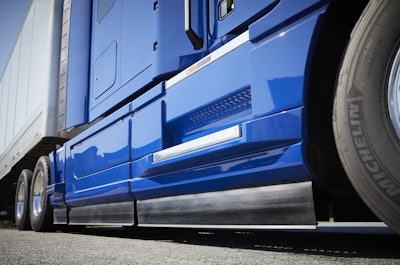 The extended chassis fairings can be combined with Mack's advanced HE+ efficiency package, which includes the Mack MP 8HE engine, Mack mDRIVE automated manual transmission and additional aerodynamic enhancements, to maximize fuel efficiency of Anthem models. Combined with the new extended chassis fairings, the HE+ package delivers up to 10% improved fuel efficiency, while achieving the U.S. Environmental Protection Agency's (EPA) SmartWay designation.
Featuring integrated steps, the extended chassis fairings also help improve driver access to the back-of-cab area for tasks like connecting and disconnecting trailer air supply lines.