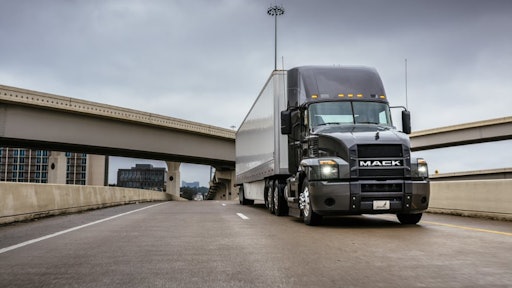 Mack Trucks
OEM Industry News Briefs provides a weekly round up of the latest news and company announcements you may have missed in the heavy equipment engineering and manufacturing industries.
Terex Utilities introduces new generation digger derrick
Terex Utilities has announced the launch of its new General 65 MAX digger derrick for utility transmission applications. The new truck features improved lifting capacities through all boom angles. "Whether the transmission crew needs low boom angles for digging holes and pulling a full auger flight of dirt or unloading pad mount transformers at high boom angles, the General 65 MAX has superior lifting capacity in all positions," said Joe Caywood, Director of Marketing, in the company's press release announcing the launch of the vehicle.
The new General 65 is able to lift 22,620 lbs. at a 10-ft. radius and fully retracted. The company also notes the optional X-Boost provides 25,000-lb. capacity at high boom angles for the General 65 MAX, a 26% increase in power from the predecessor machine. X-Boost achieves this by adjusting hydraulic pressure to increase load handling capability.
Per Terex Utilities' press release, the vehicle includes several features developed by the company including:
trapezoidal dual hydraulic cylinders to stabilize the boom during digging and rotating;
retractable rectangular boom;
and filament wound fiberglass third boom section.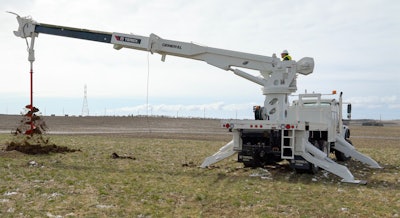 CNH Industrial names CEO of On-Highway business
CNH Industrial is currently in the process of spinning off its On-Highway business; as part of this process, it has named Gerrit Marx as the Chief Executive Officer. This new business is expected to begin independent operation in early 2022.
The On-Highway business will include the following brands: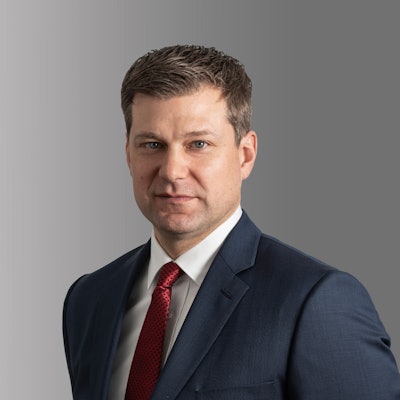 IVECO (heavy, medium and light commercial vehicles)
IVECO ASTRA (heavy-duty trucks)
IVECO BUS and Heuliez Bus (buses and coaches),
Magirus (firefighting vehicles),
Iveco Defence Vehicles (defense and civil protection vehicles),
FPT Industrial (powertrain technologies) and
Iveco Capital (Financial Services).
Marx first joined CNH Industrial in 2019 as President of Commercial and Specialty Vehicles, and has over 20 years of experience in various roles at companies including McKinsey & Co. and Daimler AG.
READ MORE: CNH Industrial Introduces New Strategy to Secure Future Growth
Rolls-Royce Power Systems rebranded
Rolls-Royce announces its Power Systems business will have a reorganized brand architecture to help create better clarity for the company's products and solutions. All business units which previously had MTU as part of their will be renamed Rolls-Royce Solutions; the mtu brand will remain as a sole product and solution brand the company says in its press release announcing the rebranding.
The company says it will begin the rebranding process June 15 with the renaming of the five largest companies within the business.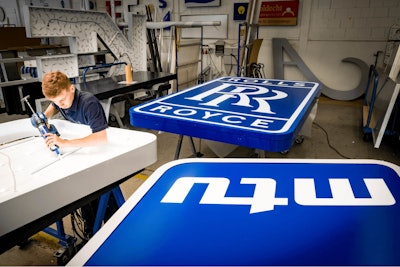 Per the press release, MTU Friedrichshafen GmbH will become Rolls-Royce Solutions GmbH. The names of the regional companies in America and Asia, and the German subsidiaries in Augsburg and Ruhstorf will include the appropriate geographical references: e.g. Rolls-Royce Solutions Americas Inc. The other local and regional companies of Rolls-Royce Power Systems will be renamed by the end of September 2021.
"In this way, we are positioning our world-renowned mtu product and solution brand in the minds and hearts of our customers," said Andreas Schell, CEO of Rolls-Royce Power Systems, in the company's press release. "At the same time, we're benefiting from the Rolls-Royce brand in a global context and bolstering our appeal as an international employer. Our new brand architecture lends more clarity as we continue to stand for the highest levels of technological expertise, a solution-centered approach and a true pioneering spirit – characteristics that unite both brands."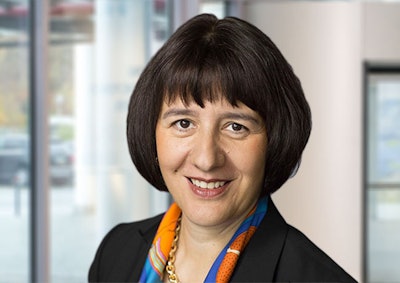 The company has also announced the appointment of a new chairwoman for the business unit, Jasmin Staiblin who succeeds Axel Arendt who resigned from the supervisory board in May. According to Rolls-Royce, Staiblin is a leading expert in the field of energy, and will be an integral part of the company's energy transition.
Siemens announces new standard for electronics cooling simulation
Siemens Digital Industries Software announces the establishment of JEP181—a neutral file, XML-based standard from the JEDEC Solid State Technology Association which develops standards for the microelectronics industry. The new JEP181 standard aims to simplify thermal model data sharing between suppliers and end users by utilizing a single file format called ECXML (Electronics Cooling eXtensible Markup Language), explains Siemens in its press release announcing the new standard.
As electronics technology has advanced, the need to effectively manage heat dissipation and other thermal factors has increased. However, there has been no uniform format to exchange simulation data for the cooling technologies under development to address these factors, leading to duplication of work and errors.
According to Siemens, the creation of a universal thermal model sharing standard will help manufacturers reduce simulation and validation time.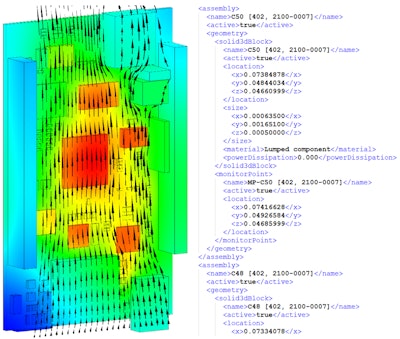 DTNA names new on-highway leadership
Daimler Trucks North America (DTNA) has announced Steve Mignardi was recently appointed Vice President, On-Highway Market Development. In this role Mignardi will coach and lead a team to strategically position and promote DTNA's products to meet sales and profitability targets the company states in its press release announcing the new role.
Mignardi has been with Daimler for 30 years, serving in various roles.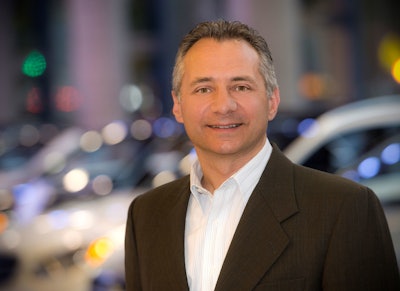 "We are pleased to have Steve in his new leadership position," said Kary Schaefer, General Manager, Product Strategy and Market Development, DTNA, in the company's press release. "His depth of experience in the industry and at DTNA is invaluable and we are looking forward to seeing what he will accomplish next."
Mack Anthem day cab roof fairing improves fuel efficiency
Mack Trucks has announced its newly designed Mack Anthem day cab roof fairing provides increased fuel efficiency benefits for customers. According to the company, the design of the roof fairing delivers up to a 2% increase in fuel efficiency.
Per Mack Trucks' press release, the taller profile of the roof fairing allows for better air flow over the trailer, reducing drag. The trim tab height is adjustable, accounting for chassis height, trailer height and the distance between the rear of the cab and front of the trailer.
Additional features can be spec'd on the truck which lead to fuel efficiency improvements, as well. It features the Mack mDRIVE 12-speed overdrive automated manual transmission which is designed to offer fuel efficiency benefits. In addition, the truck can be SmartWay certified if spec'd with roof fairings and side shields, chassis fairing and an aerodynamic bumper option, says Mack Trucks.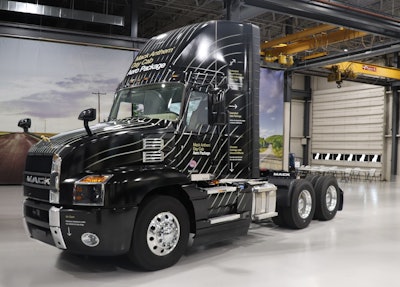 Companies in this article