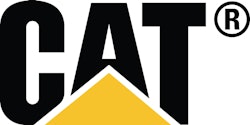 Caterpillar Inc. and ERA Mining Machinery Limited (ERA) jointly announce a pre-conditional voluntary offer by Caterpillar, through a wholly owned subsidiary, for all of the issued shares of ERA.
ERA primarily designs, manufactures, sells and supports underground coal mining equipment in mainland China through its wholly owned subsidiary Zhengzhou Siwei Mechanical & Electrical Equipment Manufacturing Co., Ltd., commonly known as Siwei.
As part of Caterpillar's 2015 strategy, the company has identified the mining industry and improved support of its customers as one of Caterpillar's key imperatives.
"Our announcement today underscores Caterpillar's long-term commitment to continue to invest in China in order to support our growing base of Chinese customers," says Steve Wunning, Caterpillar group president with responsibility for Resource Industries. "We intend to build on Siwei's strong reputation and relationships in China, further investing in its mining roof support business and operations, while utilizing Caterpillar's global reach and organization to help bring Siwei's products to more customers outside of China," Wunning says.
Commented ERA Chairman Emory Williams, "Caterpillar has been an important contributor to improving equipment, safety and mining practices around the world. We believe they will continue to make a substantial ongoing contribution to the industry in China."
"Caterpillar has developed a reputation for its community involvement and contributions to society in the communities where it operates and for the strong relationships it has with its employees," says Siwei Chairman and Chief Executive Officer (CEO) Wang Fu.
As outlined in a joint announcement submitted to the Stock Exchange of Hong Kong, the offer consists of two options: (i) an all-cash alternative to acquire the Shares in consideration for HKD $0.88 cash per Share, and/or (ii) a loan note alternative, which will entitle the loan note holder to receive a minimum of HKD $0.75 and up to HKD $1.15 per loan note upon redemption. ERA shareholders will be able to elect to receive the all-cash alternative in relation to some of their Shares and the loan note alternative in relation to the remainder of their Shares, or to elect to receive either the all-cash alternative or the loan note alternative in relation to all of their Shares. Dependent upon ERA's performance and the number of shareholders who elect the cash alternative or the number who elect the loan note alternative, the offer values ERA at between HKD $4,490 million and HKD $6,885 million on a fully diluted basis.
The offer will be made by Caterpillar (Luxembourg) Investment Co. S.A., a wholly owned subsidiary of Caterpillar, if clearance from the Ministry of Commerce of the PRC under the Anti Monopoly Law of the PRC and any consent or approval of any governmental or regulatory body required by law in relation to the offer has been obtained.
Siwei possesses a manufacturing base of 600,000 square meters in Zhengzhou, Henan province, where it manufactures and sells roof support equipment to underground mining customers in China. Caterpillar intends to retain key executives of Siwei, and its base of employees. Following the completion of the offer, current Chairman and CEO Wang Fu would continue to lead the operations of the business.
Caterpillar has a long history in China and, during the past three decades, Caterpillar has grown from a single sales office in Beijing to a cross-country footprint today—which includes 16 locations for manufacturing, four research and development facilities, three logistics and parts centers and other offices. In addition, Caterpillar has made significant investments in China and announced a wide range of new facilities, with a total of nine new facilities under construction. Between Caterpillar and its independent dealer network, more than 20,000 people work in China to support Caterpillar customers.