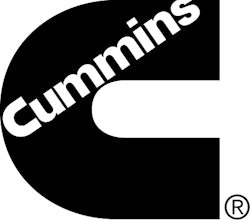 Cummins Emission Solutions is celebrating its 10th anniversary as a subsidiary of Cummins Inc. As a leading aftertreatment system provider, the business serves both global on-highway commercial vehicle and off-highway equipment markets. 
Dedicated to helping customers reliably meet emissions regulations with best-in-class performance, Cummins Emission Solutions supports Cummins' long-standing commitment to work towards a cleaner, healthier and safer environment while striving for emissions technology leadership.
"I'm excited to experience this major milestone and congratulate our employees on a job well done. Increasingly stringent emissions regulations combined with our success in technology development and systems expertise have enabled us to grow at a rapid pace. 
"This has required us to remain focused on what's important to our customers while developing our employees to respond to changes in technology, global markets and customer needs," says Srikanth Padmanabhan, Vice President of Cummins Emission Solutions.
"As we have formed and successfully grown our aftertreatment business in mature emissionized markets, we are equally focused on future growth in emerging and global off-highway markets."
Making History in Just 10 Years
On February 23, 2002, Cummins Emission Solutions was created to provide cleaner solutions in treating by-products of engine combustion. The business focused initially on retrofitting the existing engine population, as well as developing emission systems to original engine manufacturers for meeting future emission regulations in North America and Europe. 
2006 was a significant year for the business, as the Euro IV Selective Catalytic Reduction (SCR) system was launched in Europe. The following year, Cummins Emission Solutions launched the EPA 2007 Diesel Particulate Filter (DPF) product in North America. 2008 marked the launch of the improved Euro V SCR system. In the same year, the business expanded into the Brazilian and Chinese markets. 
Then, in 2010, the EPA 2010 EcoFit Ultra-Low Emission Systems were launched, combining DPF and SCR technologies with advanced controls and dosing systems. 2011 saw the launch of the first off-highway Tier 4 Interim aftertreatment products, the announcement that Cummins Emission Solutions is in advanced development stages of its new EcoFit Urea Dosing System, as well as the official launch of the new EcoFit brand.
With nearly 700,000 EcoFit SCR systems with more than 100 billion miles of experience, and more than one million EcoFit DPF systems with more than 250 billion miles of experience, Cummins Emission Solutions has been hugely successful in delivering proven, reliable technology in multiple global markets with multiple applications and architectures.
"Being the technology leader today means working with our customers to ensure we develop the right products for all their varied applications – while demonstrating reliability and sustainability in emissions compliance," says John Wall, Vice President and Chief Technical Officer of Cummins Inc. "Cummins Emission Solutions is well equipped to meet these challenges with its experience in numerous markets and anticipation of increasingly stringent emissions standards worldwide. At Cummins, that's what we call Innovation You Can Depend On."
Record Breaking Performance
After only 10 years in business, Cummins Emission Solutions has grown from 11 employees in 2002 to now more than 1,400 employees, reaching more than $1.2 billion in annual sales of products and services worldwide. This business is well-positioned for the upcoming global emissions challenges, committed to delivering best in class performance while offering the right balance between fuel efficiency and total cost of ownership.