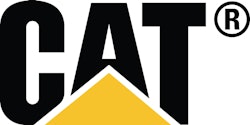 In its continuing efforts to promote the benefits of remanufacturing, Caterpillar Inc. recently hosted representatives from several Asia-Pacific Economic Cooperation (APEC) member economies at its newest Cat Reman facility in Singapore. The tour was part of a meeting of APEC's Market Access Group where industry and government experts from all 21 APEC economies learned more about how remanufactured goods are returned from end-of-life products to same-as-new specifications.
"It's crucial that countries around the world embrace remanufacturing as a business that not only provides customers with another option when repairing, replacing or upgrading their equipment, but also as a business that provides significant economic and environmental benefits," says Greg Folley, Caterpillar vice president with responsibility for the Remanufacturing & Components Division. "Take our Singapore Reman facility as a prime example. We opened it in May 2011 as the regional source for remanufactured major components to serve Asia's mining industry. In less than a year, it has recycled more than two million pounds of end-of-life iron, using between 85 and 90% less energy than if those same components had been made new."
Since 2001, Caterpillar has seen significant growth in the remanufacturing business and currently has nearly 8,500 workers at 68 facilities in 16 countries. The demand for remanufactured goods is rapidly growing in the APEC region, and Caterpillar continues to call for remanufacturing trade rules to be updated to allow customers in these regions to benefit.
"We must continue to change the misconception that remanufactured parts are 'used' or 'old' parts," continues Folley. "That's why we continue to educate those like the members of APEC by showing them first-hand how our advanced processes require remanufactured products to be thoroughly tested to ensure they meet or exceed stringent safety and reliability standards. In fact, the durability, life span and performance of remanufactured products meet the same specifications as when originally manufactured."
For customers, the availability of remanufactured goods means more uptime for their products, which translates into significant production and financial benefits. In the case of Solar turbine engines, a subsidiary of Caterpillar, the use of a remanufactured unit can mean the difference between several days for an exchange with a remanufactured unit compared with up to four months to remove, transport, overhaul and return an end-of-life unit to the customer.
Caterpillar isn't the only company incorporating remanufacturing into its business model. APEC representatives also toured the Tru-Marine Pte Ltd facility in Singapore. Tru-Marine recently started remanufacturing turbocharger components.
"Our business premise is to recover turbochargers to their original maker quality instead of the premature renewing of useful components," explains David Loke, Tru-Marine group managing director. "Constant innovation has been a key tenet at Tru-Marine that enables us to provide better value than commonplace turbocharger Maintenance Repair and Overhaul (MRO) methods. Remanufacturing aligns with our strategic progression toward sustainable technologies to reuse resources, and to reduce down time and wasted by-products. Cost savings are in turn passed on to the customers when the lifespan of such high value resources is extended."
With 35 years of extensive experience in turbocharger reclamation and industry leadership in turbocharger research and development, remanufacturing has become a natural evolution for Tru-Marine to move up the value chain. The remanufacturing processes will capitalize on the company's current turbocharger MRO core competencies, complete with proprietary test procedures to certify that remanufactured components have achieved their original maker specifications.