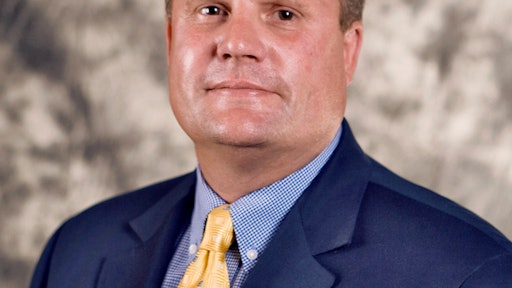 Bruce Peterson has been promoted to senior regional business manager for the North America Midwest territory. In this role, he will work with Manitowoc Crane distributors Kirby Smith, Hayden Murphy and Walter Payton Power to develop and strengthen Manitowoc's market presence and share.
Peterson has worked in the equipment industry for more than 27 years, the vast majority of those with Manitowoc Cranes. His previous roles with the company have included regional business manager as well as product specialist positions with the Potain tower crane and GMK all-terrain product lines.
Peterson will report directly to Joe Maslizek, vice president of sales for lattice and hydraulic cranes in North America.
According to Maslizek, Peterson's extensive experience with Manitowoc products makes him well-suited for the role.
"Bruce's territory encompasses many types of markets from energy production to high rise construction," says Maslizek. "His well-honed experience with Manitowoc's different product lines makes him an excellent fit for this dynamic region. Our Midwest territory is represented by high-energy, focused dealers and sales reps, and we are excited to have Bruce support their sales and rental efforts."